Event Details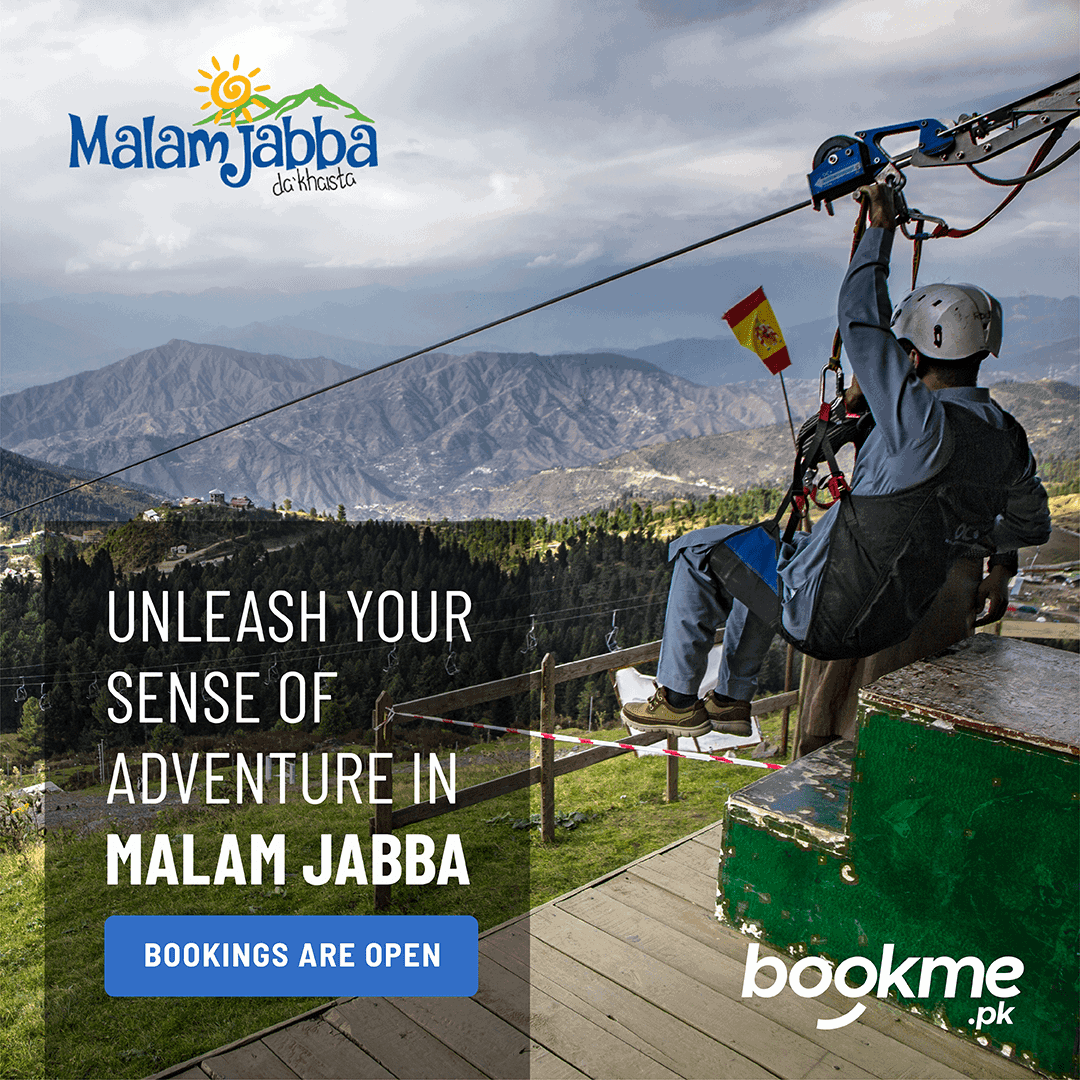 Venue:

Activities at Malam Jabba Swat
1. Chairlift: Take a seat in the chairlift, sit back, and enjoy mesmerizing views of the resort as you soar through the bright skies. 2. Zipline: Zoom from one end of the resort to the other, as you fly down the zipline, eyeing the entire resort from bird`s eye view. Max weight: 100kg Min weight: 40kg Max height: 210cm (with harness) Min height: 140cm (with fitting harness) Min age (recommended): 10 years Restricted from participating: . Individuals under the influence of alcohol or drugs. . Pregnant women. . Individuals with pre-existing medical conditions which may be aggravated by participation 3. Giant Swing: Forget basic swings and dare to try this adventurous one. Rise to great heights, soaring through the clouds and enjoying captivating views. Max weight: 120 kg Min weight: 20 kg Max height: 200 cm Min height: 160 cm Min age: 6 years Restricted from participating: . Individuals under the influence of alcohol or drugs. . Pregnant women. . Individuals with pre-existing medical conditions which may be aggravated by participation (e.g., Heart patients) 4. Human Slingshot: Get ready for an adrenaline ride. This ride will release you into the air as you ascend the skies, watching over the entire valley. Max weight: 90 kg Min weight: 45 kg Max height: 200 cm Min height: 160 cm Min age: 16 years Restricted from participating: . Individuals under the influence of alcohol or drugs. . Pregnant women. . Individuals with pre-existing medical conditions which may be aggravated by participation (e.g., heart patients)
Need Help?
We would be more than happy to help you. Our customer support team is available 24/7, 365 days a year.
Why BookMe?
Bookme has the largest pool of bus operators with real time seat plan.

Bookme offers guaranteed lowest fares with savings of up to 40%.

Bookme charge no fee on airline tickets to offer best possible fares.