Event Details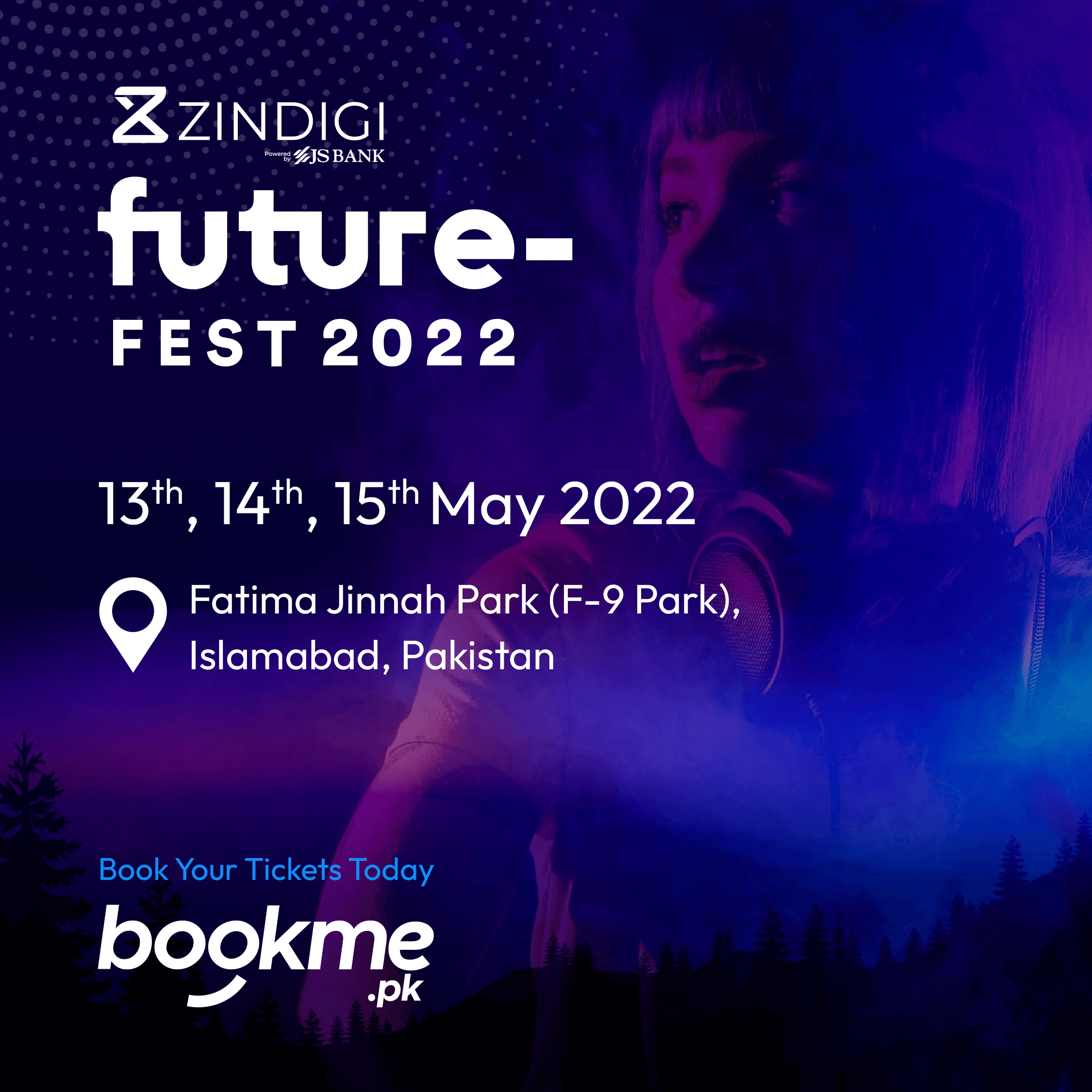 Venue:

Fatima Jinnah Park (F-9 Park), Islamabad.
Future Fest 2022 is a 3-day conference and expo hosting 30,000+ attendees, 250+ world class speakers, 100+ exhibitors, unlimited networking and 20+ activities all wrapped in 4 mega conferences and the best lineup of singers Islamabad has ever seen Single Pass: Food Festival Concert Expo General Seating GENERAL PASS: 3-day access Custom Badge Lunch & Tea included VIP Networking Lounge Conference App No Access to Exclusive Opening Ceremony VIP PASS: General Pass+ Exclusive opening dinner Reserved Seating VIP Networking Lounge 1-on-1 networking NATION BUILDER PASS VIP Pass+ 5-min presentation slot on-stage Speaker level access Social Media Promotion Subject to approval
Need Help?
We would be more than happy to help you. Our customer support team is available 24/7, 365 days a year.
Why BookMe?
Bookme has the largest pool of bus operators with real time seat plan.

Bookme offers guaranteed lowest fares with savings of up to 40%.

Bookme charge no fee on airline tickets to offer best possible fares.