Event Details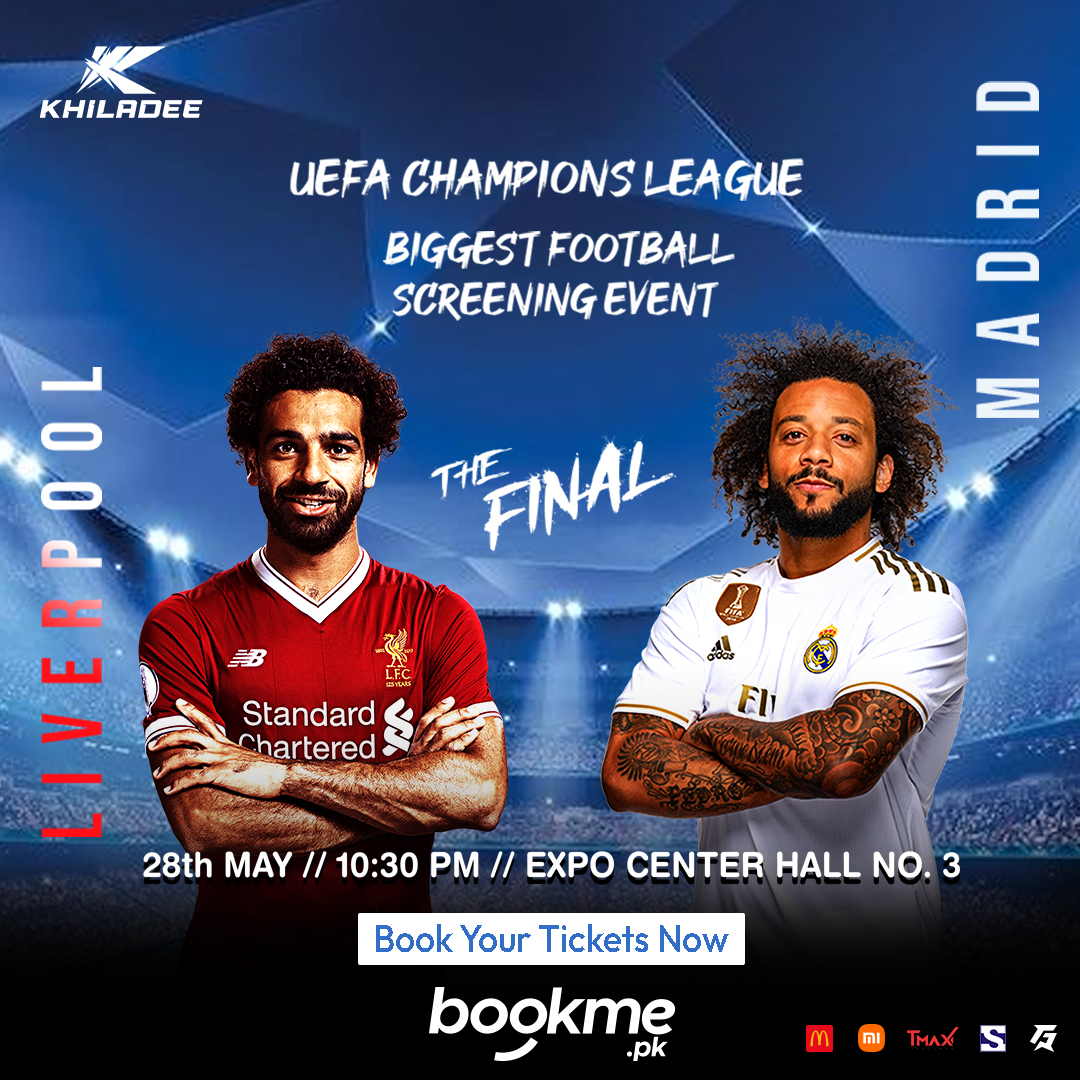 Venue:

Expo Center Hall no. 3
UEFA Champions League Final 2022 UEFA Champions League is the football league organized by the Union European Football Association. This championship is contested by the top European football clubs every year. This year UEFA Champions League Final 2022 is played in Stade de France and the qualifiers for the final are Real Madrid and Liverpool. Both are the top competitors of this tournament. 28th of May will decide who`s gonna take the title of UEFA champions Get your Tickets Now of Live Screening The glorious football night is going to happen on 28th of May and a big live screening event of this final is being organized at the Expo Center Lahore. You can book your tickets online on Bookme.pk and enjoy the nail biting rivalry between Real Madrid and LiverPool. Let`s take a look at the overall performance of both clubs throughout the tournament. Highlights of Real Madrid Play In the group stage, Real Madrid's play was impressive with 5 wins out of 6 group matches. In the leg stages Real Madrid tussled with Paris Saint Germain football club in two legs and won one leg out of two. Eventually qualified for the quarter finals in which Real Madrid fought against Chelsea and won one leg out of two to qualify for the semi finals against Manchester City. Real Madrid got itself into the finals after beating Manchester City. Now it is the time for the Finals rivalry against LiverPool which is gonna be a tough fight. Highlights of Liverpool Play When it comes to Liverpool`s performance throughout the group stage, it remained a total win of 6 out 6 which is exceptional. In the legs of round of 16, it was one out of two wins. In the quarterfinals, Liverpool won one round and the second one was a tie. But luckily Liverpool got into the semis to beat Villareals. Who`s Gonna Win Both the qualifiers are competitive and best in their forms. This final is going to be a nerve racking battle. Both of them have their key players in their best forms to fight. Let's see who is going to take the cup home. Note: Avail flat 15% discount on more than 1 ticket purchase.
Need Help?
We would be more than happy to help you. Our customer support team is available 24/7, 365 days a year.
Why BookMe?
Bookme has the largest pool of bus operators with real time seat plan.

Bookme offers guaranteed lowest fares with savings of up to 40%.

Bookme charge no fee on airline tickets to offer best possible fares.