Best Places to Visit in Baku
If you want to see any Muslim country which has gone through the eminent change over a period of time, you should visit Azerbaijan, also known as City of Flames.This country is the true representation of change in the culture and blend of past and future. To experience this transformation at first hand, Baku - the capital of Azerbaijan, is the must place to go.
The moment you enter Baku, you will feel the prominent blend of architectural wonders of the Soviet era and modern construction. This city is one of the cleanest and maintained cities in the world. Top architects have experimented with their experience and art here which you will see in their masterpieces.
Some of the world renowned and the most visited places in Baku include Heydar Mosque, Maiden Tower, Heydar Aliyev Center and many more. In this guide, you will find all the best places to visit in Baku and all the essential information that you need during your trip there. Let's explore Baku together.
Heydar Aliyev Center
Whenever you visit any place, the most important thing is to know about its culture and people. If you are interested in knowing the visual representation of culture shifts in Baku, Hayder Aliyev Center exhibits the true essence of Azerbaijan culture and life. This place attracts everyone even if you are not a museum person. While wandering around you will get to know about the life of President of Azerbaijan, Hayder Aliyev. This masterpiece is the artistic representation of Zaha Hadid Architects.
Opening Hours
Tuesday to Friday : 11am to 7pm ; Saturday & Sunday: 11am to 6pm ; Mondays are closed.
Entry Fee
No Fee
Highland Park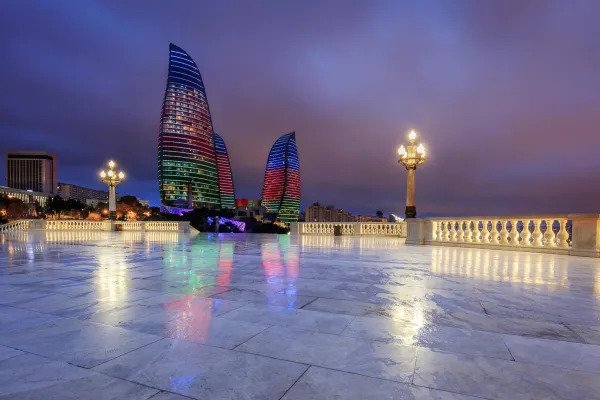 This highland park also known as " Viewing Square" gives the magnificent city view as it is located above a long range of stairs. This is a vast area with benches all around. Here you can sit and have a chit chat with the locals. It is one of the most peaceful places in the city. The splendid sight of city lights and its calm atmosphere are the major attractions for the tourists. From here you can experience the mind blowing light show at flame towers at night.
Opening Hours
24/7
Entry Fee
No Fee
Heydar Mosque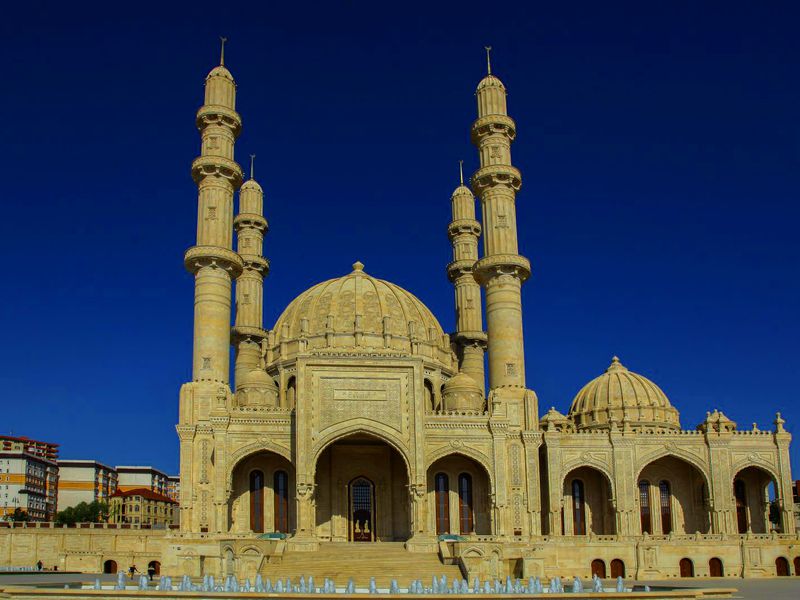 This is also one of the architectural manifestations of Baku, Heydar Mosque is a bit away from the old city but worth visiting. It is huge so you can roam around to see the beauty of this masterpiece from every possible angle. The best part is that you would not see many tourists there, therefore you can enjoy your me-time too.
But sadly, the inside doors of the mosque are not open for the general public, but the exterior itself does the justice with tourists out there.
Opening Hours
24/7
Entry Fee
No Fee
Maiden Tower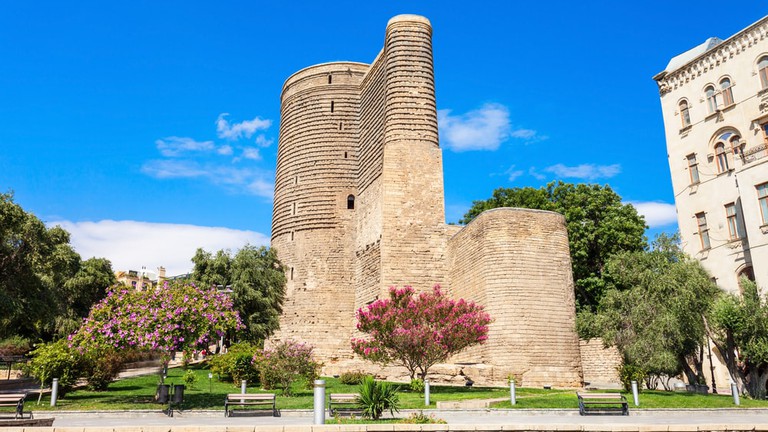 All of Baku's renowned spots, the one which is the most captivating is the baffling UNESCO World Heritage Site of Maiden Tower. Situated in the core of Icheri Sheher (the Old City), this landmark has been the subject of discussion among researchers for a really long time.
The intriguing thing is that nobody knows without a doubt when the pinnacle was fabricated, what it was worked for, or even how it gots its name. A few researchers guarantee it worked as a stronghold, others accept that it was really a Zoroastrian sanctuary, and different specialists think it was utilized as an observatory.
This is kinda mystery and most people visit this place due to its suspicious existence. There are lots of fascinating verifiable realities shown inside this pinnacle, and you can choose for yourself what it worked for during your visit. Truth be told, the pinnacle is a gallery today with an exhibition of history with interesting displays on each floor.
Opening Hours
24/7
Entry Fee
No Fee
Palace of Shirvanshahs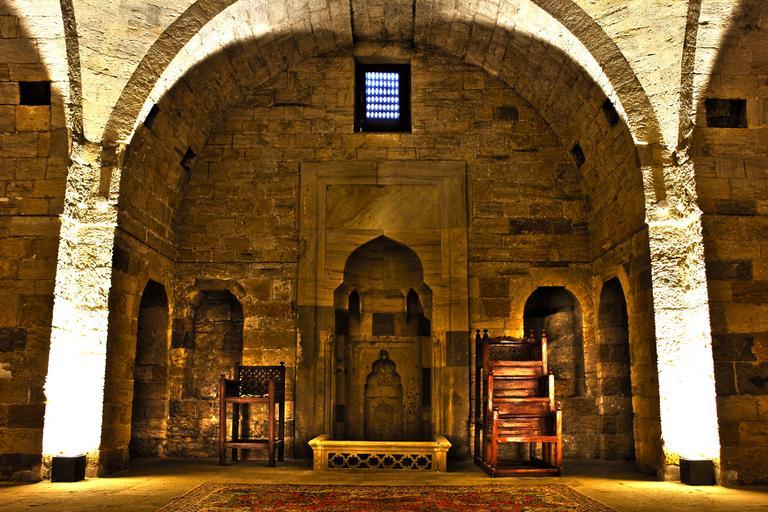 The old Palace of the Shirvanshahs is perhaps the most well known place in Baku: UNESCO named it a pearl of Azerbaijani engineering. It is 15th century old and renovated and restored in 2003, this royal residence is home to a structure named Divankhana, a catacomb, a mosque that the shah used to visit, and the remains of a bathhouse.
The Palace of the Shirvanshahs is situated in the core of Icherisheher. It is an honest suggestion that you go for a walk around this whole Old City; you'll experience plenty of vendors having their stalls on the streets, wonderful old landmarks, and will likewise find lots of stunning perspectives of the Flame Tower floating behind the scenes.
Opening Hours
10 AM to 6PM Daily
Entry Fee
15 Manat
Bilgah Beach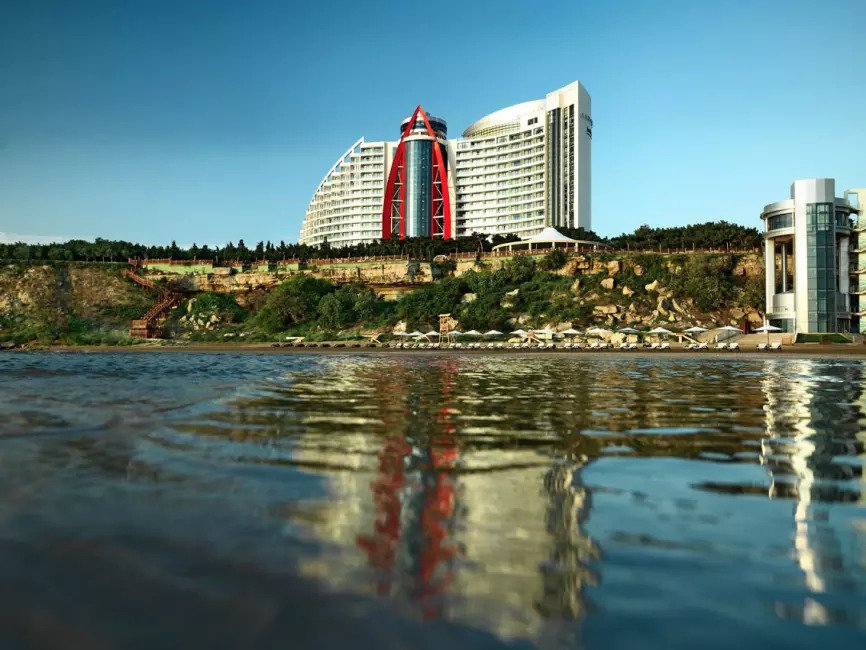 The best beach in Baku to take a dip under the sun is Bilgah Beach, which is close to 40 minutes via vehicle from the downtown area (City Center). To arrive, you can either take a taxi or rent a car.
The extraordinary thing about Bilgah Beach is that the water there is extremely clean and unpolluted, in contrast to numerous different sea shores in Baku. This ocean side is free, with sunbeds and umbrellas that you can rent for a little charge.
Opening Hours
24/7
Entry Fee
No Fee
Azerbaijan Carpet Museum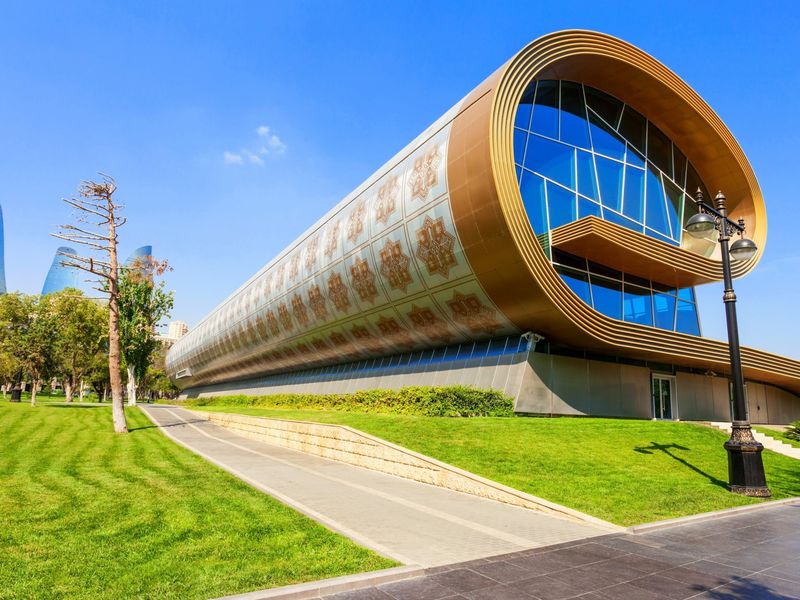 One spot you shouldn't miss while walking the Baku Boulevard is the Azerbaijan Carpet Museum, which houses the biggest assortment of Azerbaijani rugs on the planet. This one of a kind structure is really formed like a rug.
Carpet weaving is a major piece of Azerbaijan's culture, and it's one of the specialty of the country. Established in 1967, this historical center grandstands a wide range of sorts of rugs in between the 17th and 21st centuries.
Opening Hours
Tuesday to Friday 10AM to 6PM ; Saturday & Sunday 10AM to 8PM ; Closed on Mondays
Entry Fee
7 Manat for adults ; 3 Manats for students and free for children under the age of 6 years.
The Little Venice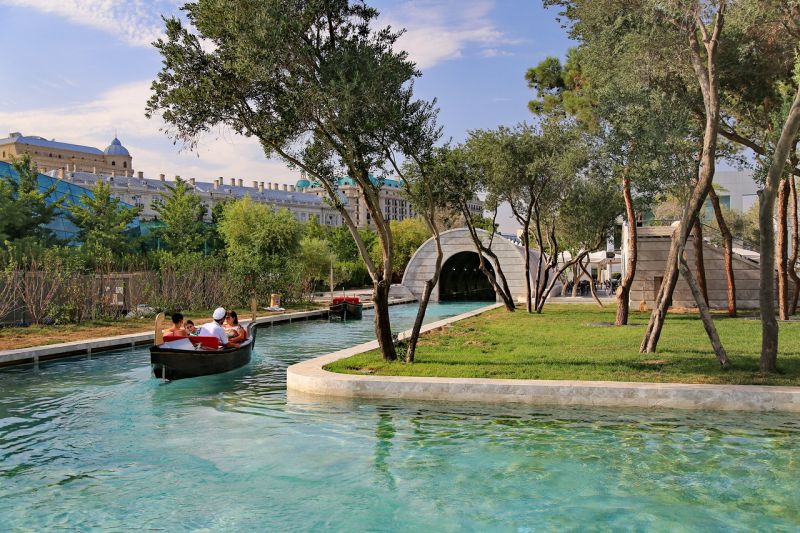 Right close to the Azerbaijan Carpet Museum is Little Venice, a beguiling and calm space made of a few streams and scaffolds. You can rent a boat and have the view of encompassing eateries and green regions, or basically stroll around and absorb the calmness of the atmosphere.
It is about a 10 minutes boat ride in which you can see the beautiful scenery of the surroundings. But it is recommended that you take a boat ride in the morning because in the evening you won't be able to see much.
Opening Hours
10AM TO 11PM Daily
Fee for Boat Ride
3 Manat Per Ride
No doubt, Baku is the place that you really don't want to miss out from your travel bucket list. If you want to enjoy this beautiful Baku journey, make your flight bookings online through Bookme.pk and pack your bags for the unforgettable journey.