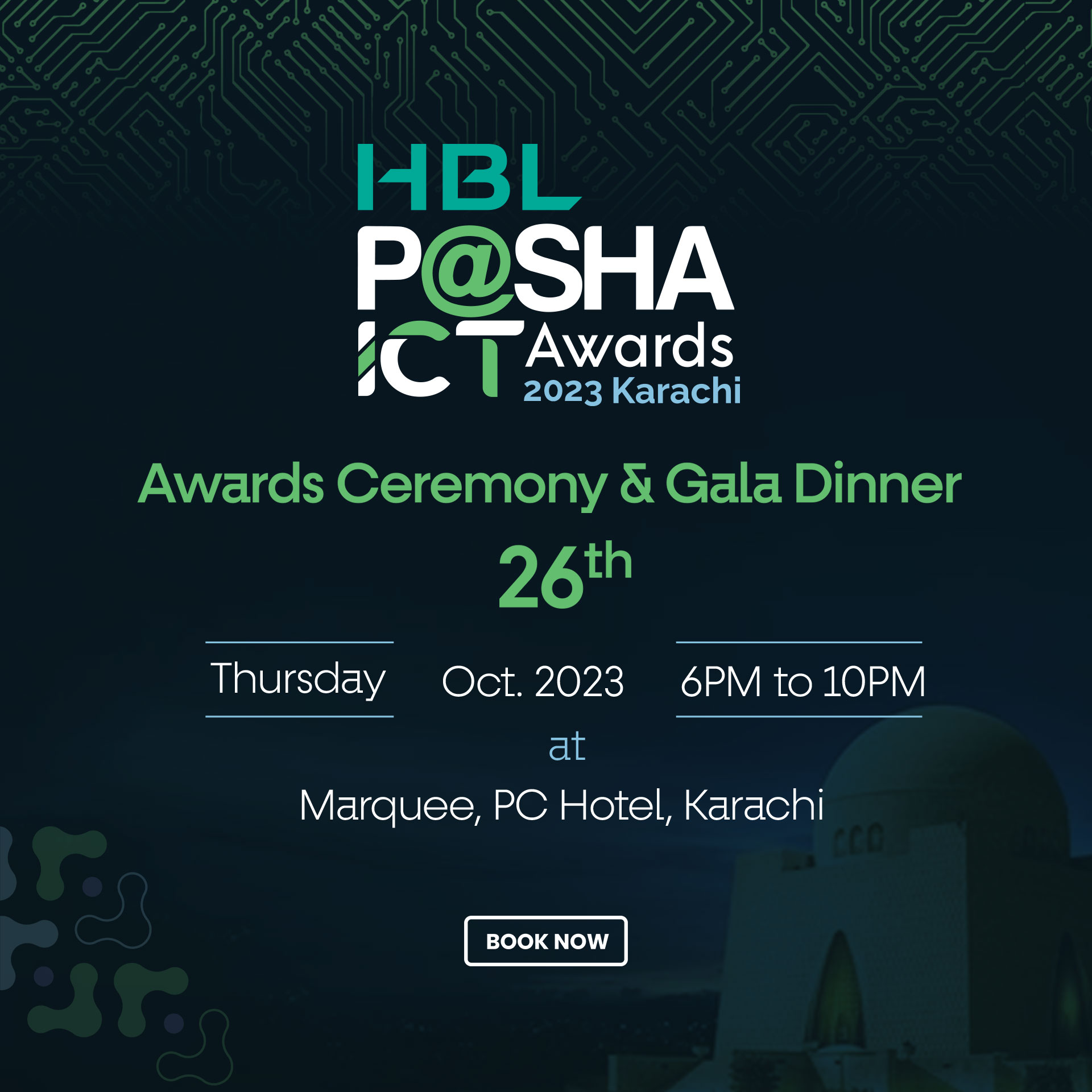 HBL P@SHA ICT Awards 2023 - Awards Night & Gala Dinner
Pearl Continental Hotel, Karachi ,
Event Details
HBL P@SHA ICT Awards 2023 are the sole authorized gateway to the annual Asia-Pacific ICT Alliance Awards bringing together investors, public stakeholders, policy makers, commercial entities, startups, and companies.

Each year, the Awards seek out tech leaders and the unsung heroes of Pakistan's IT industry to acknowledge their contribution and impact to the IT industry, Pakistan's economy, and wider world.

These are the products and services that not only pioneer new standards for the local IT industry but also have what it takes to represent Pakistan internationally and compete with the best of the best from 16 different economies including Australia, Japan, China, and Malaysia.

With multiple categories across diverse disciplines, HBL P@SHA ICT Awards 2023 are the way to be recognized for your achievements - no matter what field of ICT you're working in.