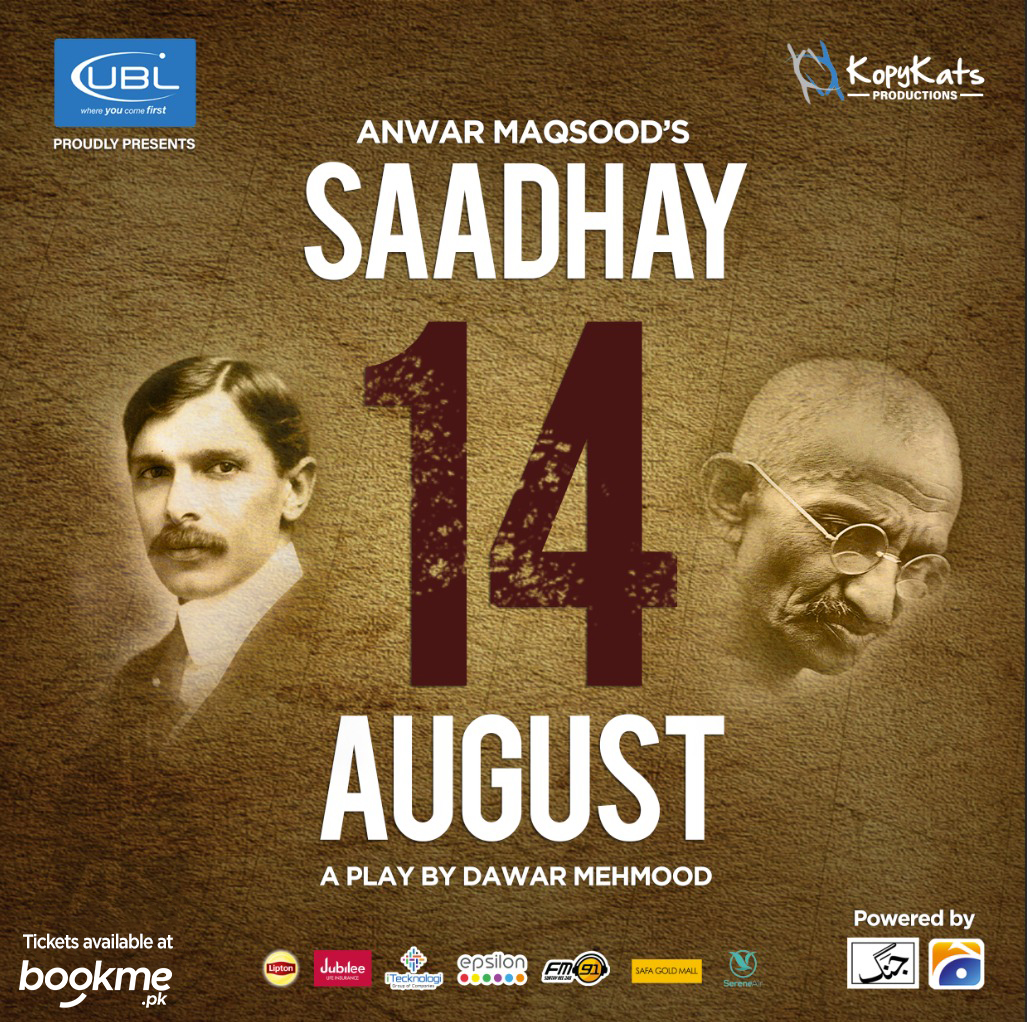 Saadhay 14 August
Event Details
Please Observe The Following Rules: 
1.	This Invitation Card Is Non-Refundable and Is Date-Specific. It Can Not Be Exchanged For Any Other Date.
2.	Date Is Specified On The Front Side Of This Invitation Card.
3.	Mobile Phones Are Not Allowed In The Auditorium.
4.	Children Under 10 Years Are Not Allowed To Enter The Theatre.
5. 	Please Reach The Theater Before The Gates Are Closed. Latecomers Will Not Be Allowed To Enter the Theatre.
6.	This Invitation Card Admits One Person Only.
7.	Video Making And Flash Photography Are Not Allowed.
8. 	Seating Is On A First Come-First-Serve Basis.
9.	Please Do Not Block Seats For Your Guests Arriving Late.
10.	Only The Management Has The Authority To Reserve Seats For Its Patrons.
11.	Eatables And Beverages Are Not Allowed Inside The Theatre.
12.	Duration Of The Show Is 2 Hours.
13. 	If the Show Gets Cancelled For Reasons Beyond Our Control, Please Call 0213 8781654 to Validate This Invitation 	Card for Some Other Date.
14. 	Trigger Warning: There Is A Use Of Artificial Ammunition In The Play, There Would Be Loud Sound Of Firing.

Note: Those who are bringing e-tickets kindly show the official email or SMS by Bookme.pk.