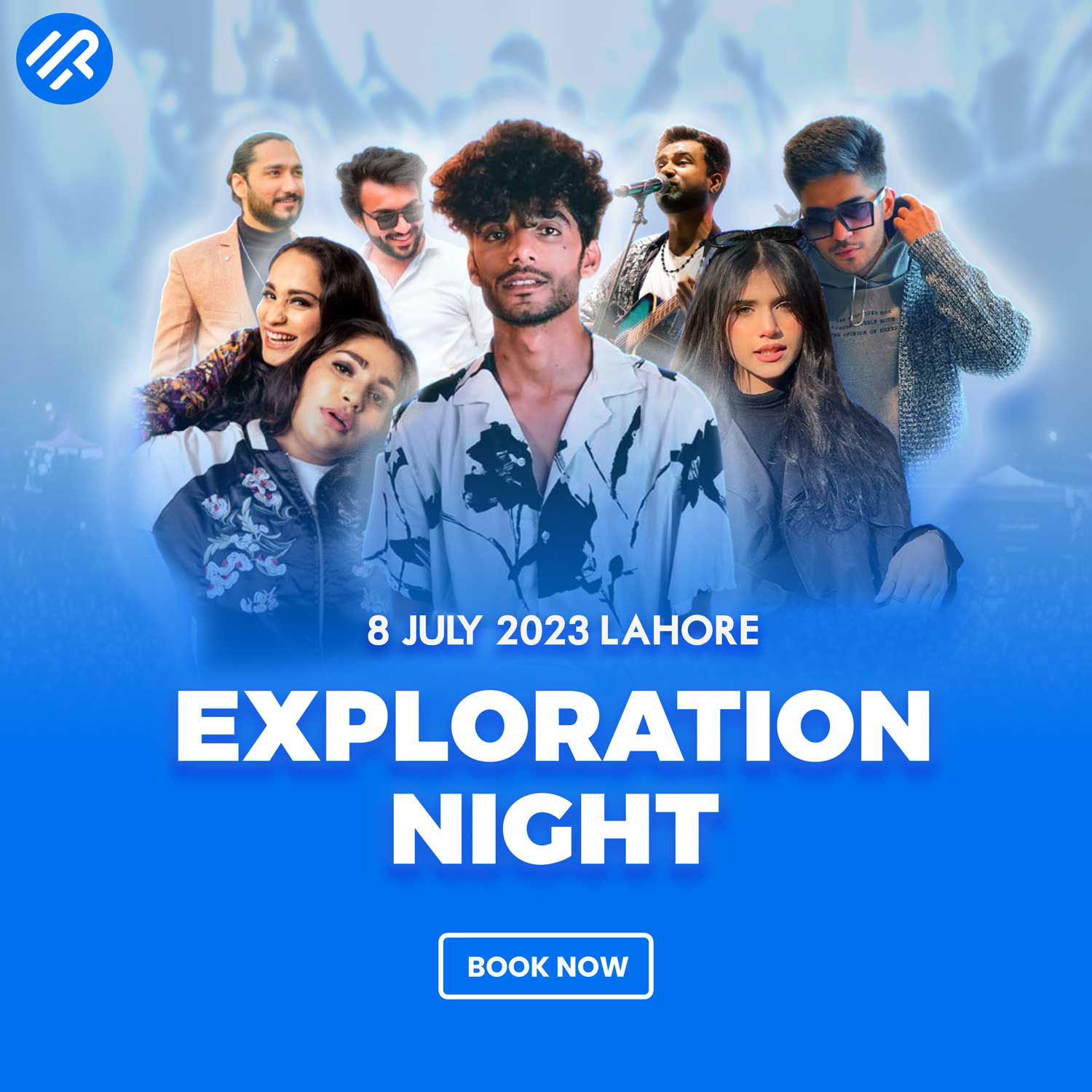 The EP Show | Exploration Pakistan Night
Alhamra Open Air Gaddafi Stadium Lahore, Lahore
The EP Show | Exploration Pakistan Night is a must-see concert featuring the hottest young singers of today. Kaifi Khalil, Justin Bibis, Nehaal Naseem, Raamis and many others will be taking the stage to perform their latest hits. Get ready to dance and sing along to your favorite tunes all night long!

Event Policy 

1. All attendees must have a valid ticket to enter the venue.
2. No outside food or drinks are allowed inside the venue.
3. Smoking, vaping, or any form of drug use is strictly prohibited inside the venue.
4. No weapons of any kind are allowed inside the venue.
5. The use of cameras or recording devices is not allowed during the concert.
6. All attendees must follow the instructions of the venue staff and security personnel.
7. The venue reserves the right to deny entry or remove anyone who violates the event policy or behaves in a disruptive manner.
8. Attendees assume all risks and danger incidental to the concert before, during, and after the event.
9. The organizers are not responsible for any lost, stolen, or damaged personal belongings.
10. By attending the concert, attendees consented to being filmed, photographed, and recorded for promotional purposes.