Search and Book Bus Tickets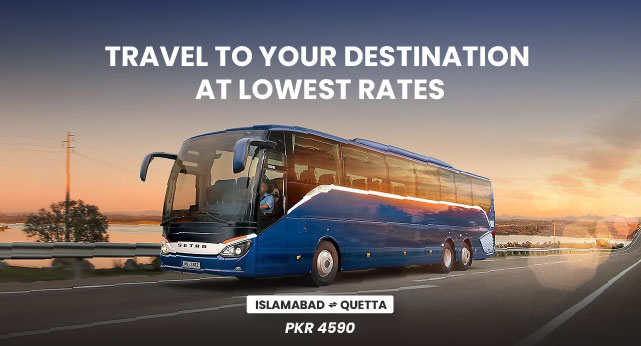 Book your AK Movers bus ticket is easy with Bookme.pk. Our online booking platform allows you to compare different bus companies, routes and timings to find the perfect journey for you. You can also see the bus ticket price in a glance, so you can make an informed decision.
Once you've made your selection, you can choose your preferred seat and make your purchase. Booking your tickets with Bookme.pk is safe and secure, and you'll receive a confirmation email and SMS with all the details of your booking.
AK Movers offers a range of services to ensure a comfortable journey. From air-conditioned buses to on-board refreshments, you'll be able to sit back and relax while travelling. Also, AK Movers buses are well-maintained, clean and equipped with the latest safety features.
So, whether you're travelling for business or pleasure, book your AK Movers bus tickets with Bookme.pk and enjoy a hassle-free and budget-friendly journey. With Bookme.pk, you can be sure of a comfortable and convenient trip at an affordable price.
Popular Bus Routes of AK Movers
These are our trusted bus partners and we sell their tickets online at our platform