Shahid Coach Online Booking
Search and Book Bus Tickets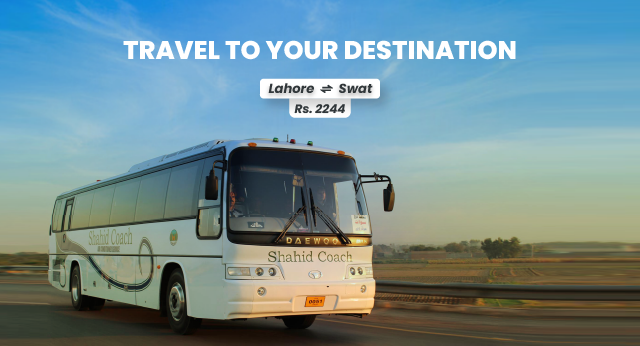 You don't have to look any further as Shahid Coach online booking is available on Bookme.pk. The main terminal and corporate offices of Shahid Coach Service (SCS), a public transportation company, are located in the picturesque Swat Valley.
Lahore to Swat & Vice Versa Bus Service
If you are interested in travelling from Lahore to Swat & vice versa bus service you are on the right page. Now you can book this route comfortably from your comfort zone through Bookme.pk.
Popular Bus Routes of Shahid Coach
These are our trusted bus partners and we sell their tickets online at our platform
Shahid Coach Bus Terminal Locations