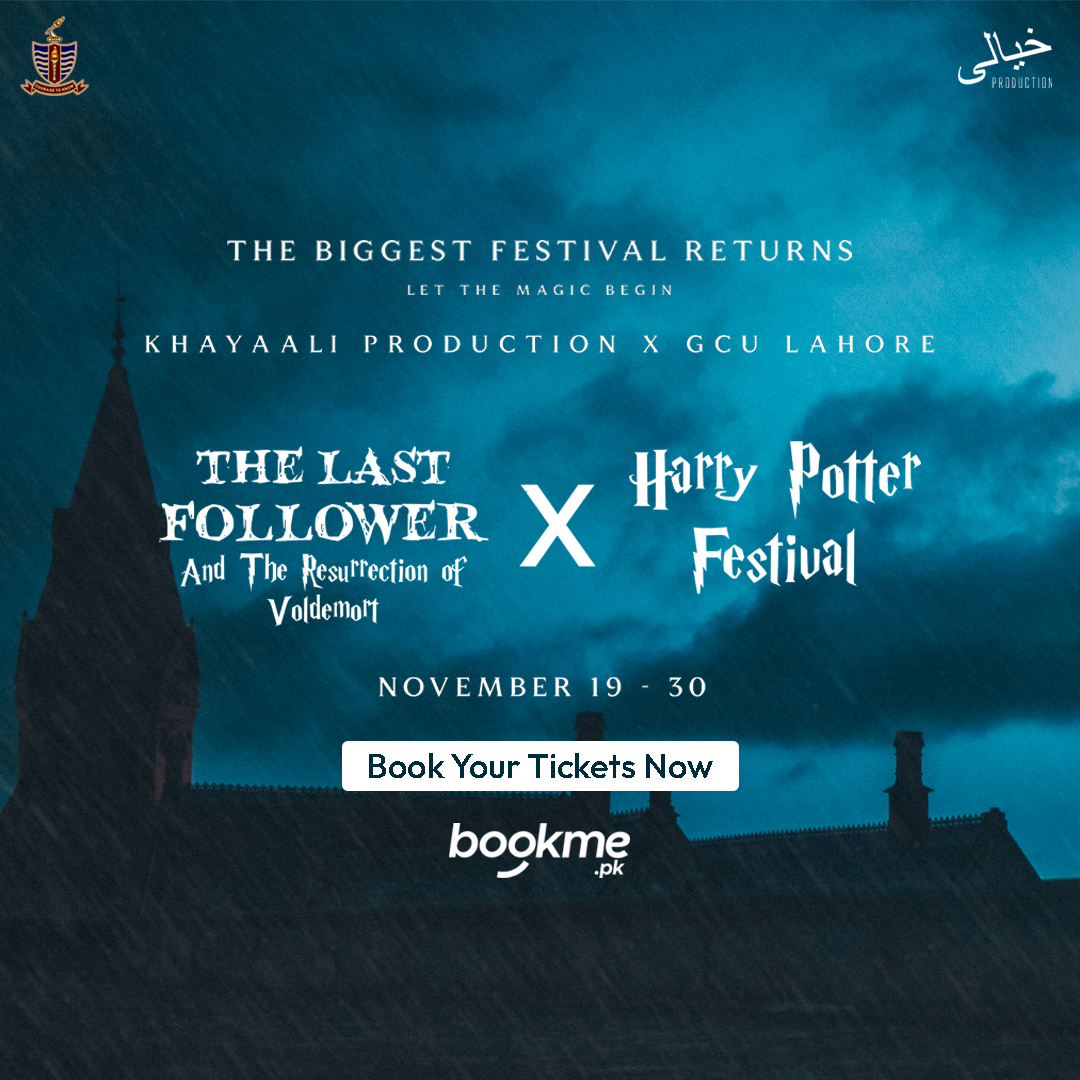 The Last Follower And The Resurrection Voldemort x Harry Potter Festival
Venue: Government College University, Lahore.,
Note:
Actual Price 700 Earlybird Discount 200
The Magical World of Harry Potter is returning this year in November with The Last Follower x Harry Potter Festival. Experience the magic of the wizarding with Pakistan`s first ever fan made film on Harry Potter along with an extraordinary themed festival, the first of its kind in Pakistan.

This year`s event is going to be much more bigger and much more magical, expanding across the entire campus, from Hogwarts classrooms to Diagon Alley and the oldest wand shop of Olivanders. Experience the Mystic Potion classroom, Student Common Room, Bertie Botts candy shop and the great hall of Hogwarts. We invite you all to relive the magic and return to Hogwarts School of Witchcraft and Wizardry at Government College University, Lahore.