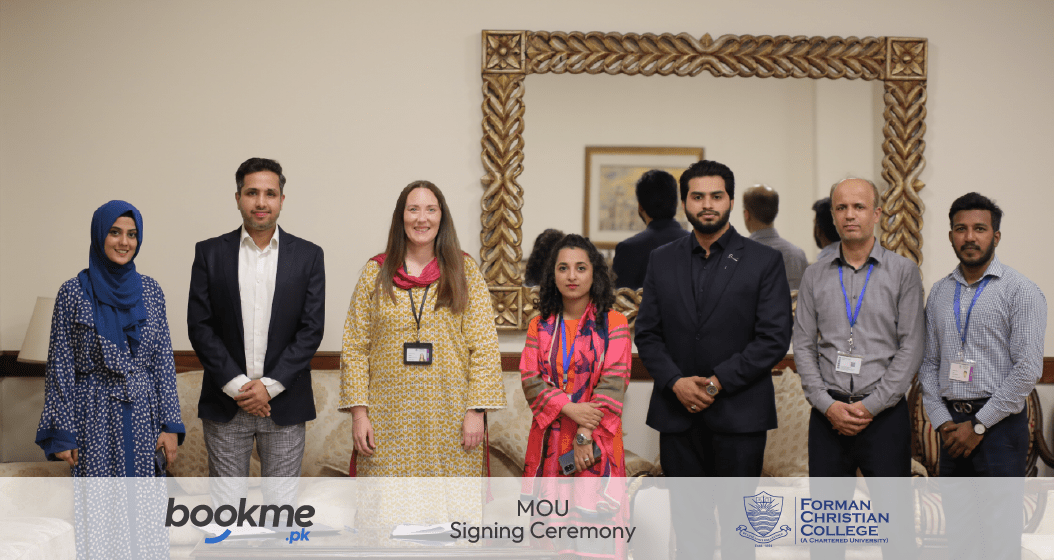 Bookme Partners with FCCU
Bookme.pk is delighted to announce the splendid partnership with the oldest independent research & Liberal Arts University in the region, providing quality education since 1864. Currently, FCCU is home to more than 10,000 students.
Bookme being Pakistan`s prime e-ticketing platform is providing students and faculty members of FCCU an access to all its discounted travel deals in this liaison. We are truly grateful for the tireless efforts done by Adnan Ilyas for making this association achievable.
Previously, having Formanites on board for various student engagement and internship programs with Bookme has always been a great experience. We believe in building valuable relations. This alliance was achieved by the endless efforts of our Partnership Manager, Sayyada H. and with massive support of Lead Strategic Partnership`s Manager, Salman Wajahat. The MOU was signed by Chief Student Affairs Officer, Ms. Shawna Person, FCCU and our COO, Muhammad T. Ali. Moreover, we would like to thank Ahson Pervaiz for organizing this official signing ceremony. We are extremely excited and looking forward to a long term collaboration.
Bookme aims to make ticketing and traveling smooth.