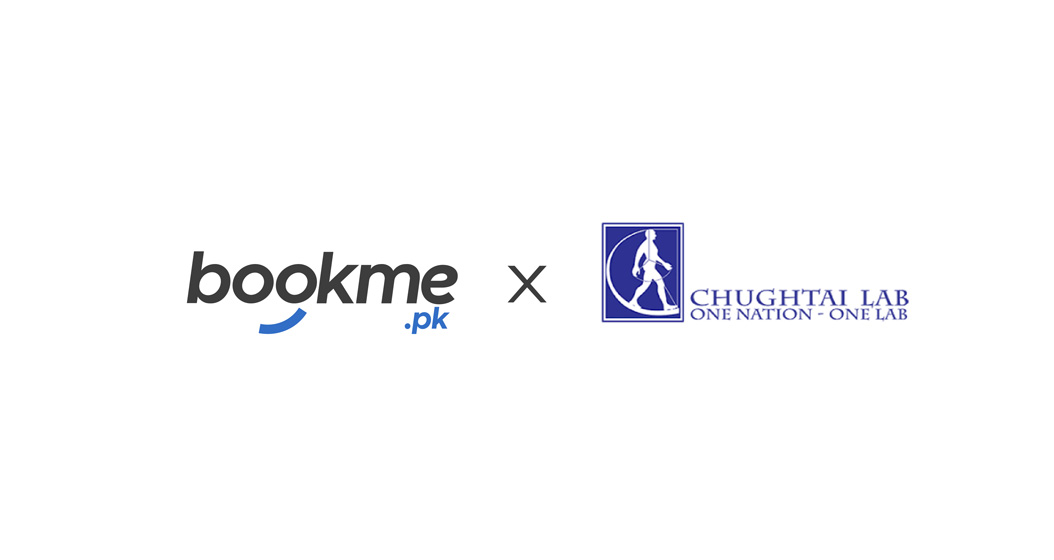 BOOKME x CHUGHTAI LAB
Bookme keeps its customers at the heart of what they do and treats the needs of customers with the importance they deserve. The company adheres to the leading international security standards and in order to provide these specified services to the customers, Bookme has joined hands with the leading pathology lab in Pakistan, Chughtai Lab.
To make your foreign travel easy and stress-free, both the companies have teamed up to provide the best possible convenience to customers. You can now avail covid test services at home with the ease to book it online. How convenient is that!
Customers can book and schedule the home service for Covid test of Chughtai Lab from the Bookme app, and that too with a discount. It simply couldn't get better than this.
Chughtai Lab and Healthcare has been providing quality diagnostic services in Pakistan since 1983. Since the inception, the lab has delivered healthcare services with timely results and accurate diagnosis. The Lab operates 24 hours a day, everyday of the year, ensuring the patients can avail the services at all times.
How to avail the offer:
Upon booking your international flight from Bookme app, a pop-up will appear of PCR test

Enter your details i.e. your slot and location, and your COVID 19 home sampling will be scheduled with discount
*Note: Customers will get the PCR test report online.
Upon this partnership, Country Head Corporate Sales and Marketing of Chughtai Lab, Javaria Khan quotes,
"It gives me great pleasure to announce the signing of Bookme.pk as a corporate partner of Chughtai Healthcare. Holistic shifts are needed to create an impact so that we can change lives for the better for every patient. Signing with Bookme.pk will enable passengers to utilize Chughtai Healthcare COVID 19 Home Sampling services through a click of a button adding value to their experience of both companies.
This partnership will allow us to engage and connect with patients and passengers who need to travel abroad in a more effective way. Our partnership will embody the spirit of fulfilling customer experience and passion to provide the best services in Pakistan."
CEO of Bookme, Mr Faizan also shared his thoughts:
Past two years have had a significant impact on all of us, but I gratefully acknowledge our partnership with Chughtai Lab and immensely appreciate their dedicated support and proactive measures towards COVID 19 Home Testing services.