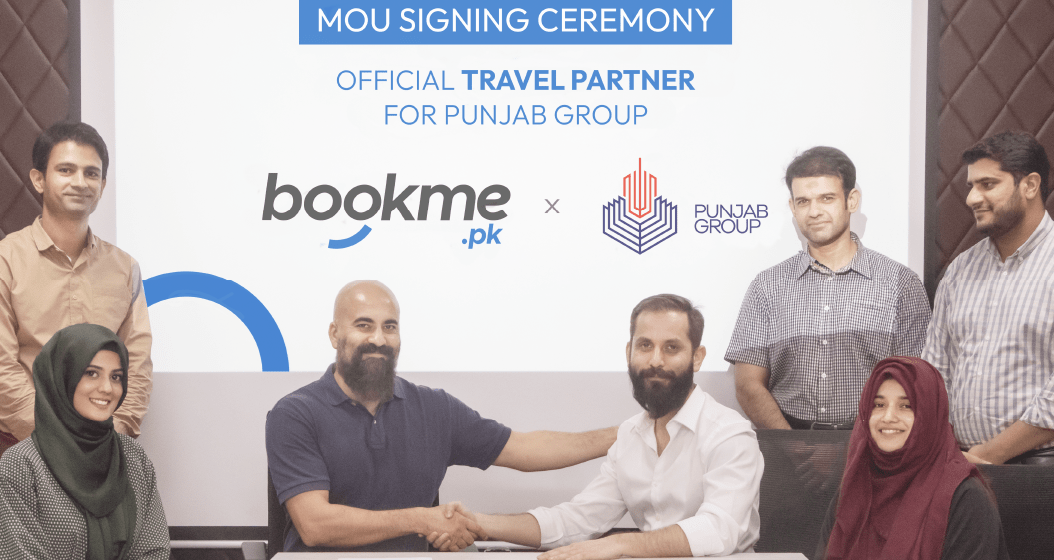 Bookme X Punjab Group
Bookme is proud to announce its grand partnership with the Punjab Group having a legacy of 36 years spanning over education, media, real estate, healthcare industry and expanding further. As Pakistan`s leading booking and e-ticketing platform, we aim to empower the management and professionals associated with the Punjab Group by providing them access to all our value-added services.
We would like to take a moment and thank Mr. Mian Hamza Amer, Group director of Punjab Group for his support along with Mr. Hassan Khan whose tireless efforts made this signing possible.
Bookme aims to make ticketing and traveling smooth.