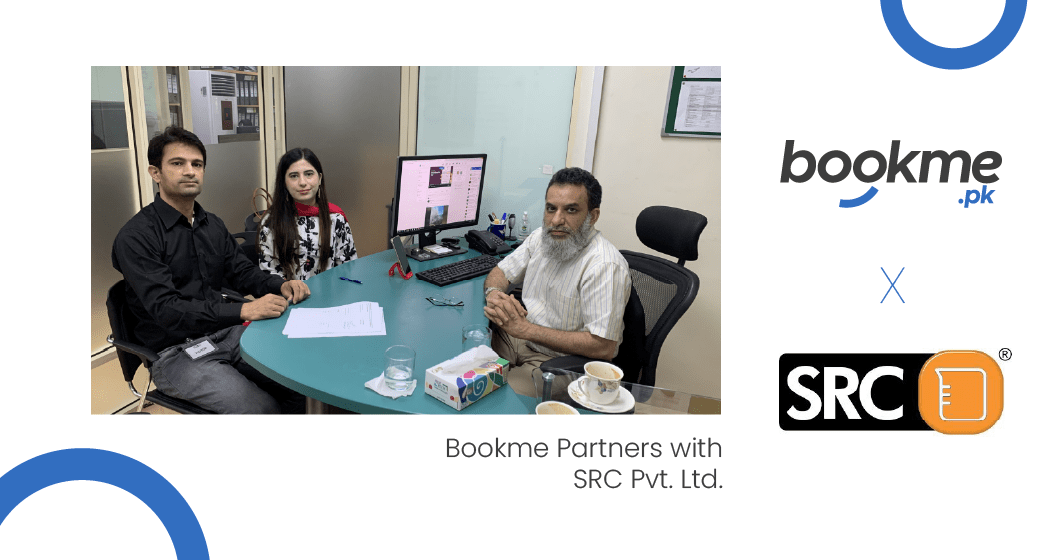 Bookme X SRC
Another strategic partnership by Bookme to promote easy travel in the Pakistan corporate sector. We are pleased to have SRC aboard.
SRC is a growing and successfully established chemical manufacturing company. With over 60 years of market experience with an extensive portfolio of 350 products including leather, textile, adhesive, water treatment and fruit preservation products.
Through this strategic alliance, Bookme has become their exclusive traveling and ticketing partner. We are expecting this liaison to be a successful one like others.The deal was closed by Bookme's partnership department and Mou was signed by Bookme's Strategic Partnership Manager and SRC's Head of HR.
Bookme aims to facilitate everyone with their services and vision.