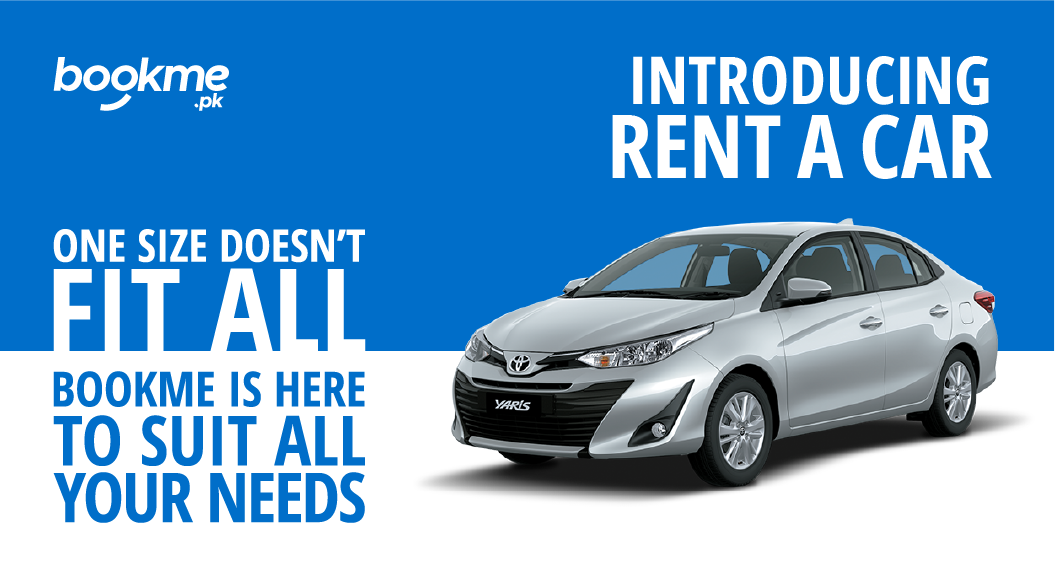 Bookme's Car Rental Service
Bookme.pk always steps ahead to facilitate its users. This time we are going to launch our new service which is car rental. We are going to digitize the conventional rent a car process into a simple online process. Now you will be able to book your car in a few clicks where you can select the car of your choice at the best available rates in the rental market.
We have partnered up with 100+ vendors across Lahore and the twin cities of Rawalpindi & Islamabad; so you can book a comfortable car with a driver through the comfort of your home using the Bookme.pk mobile application.
Initially, this service will be functional in Lahore, Islamabad and Rawalpindi. Currently, this service is exclusively available on our mobile application and will soon be live on our website too.
This service mainly covers the following benefits:
- A convenient way for you to book a safe and comfortable ride through your mobile application skipping the hassle of going to multiple vendors.
- A car of your choice with a chauffeur/driver to your desired pick-up point, to let you experience the most convenient and memorable journey.
Download Bookme.pk mobile application and Book your first car right now!
Bookme.pk always steps ahead to facilitate its users.