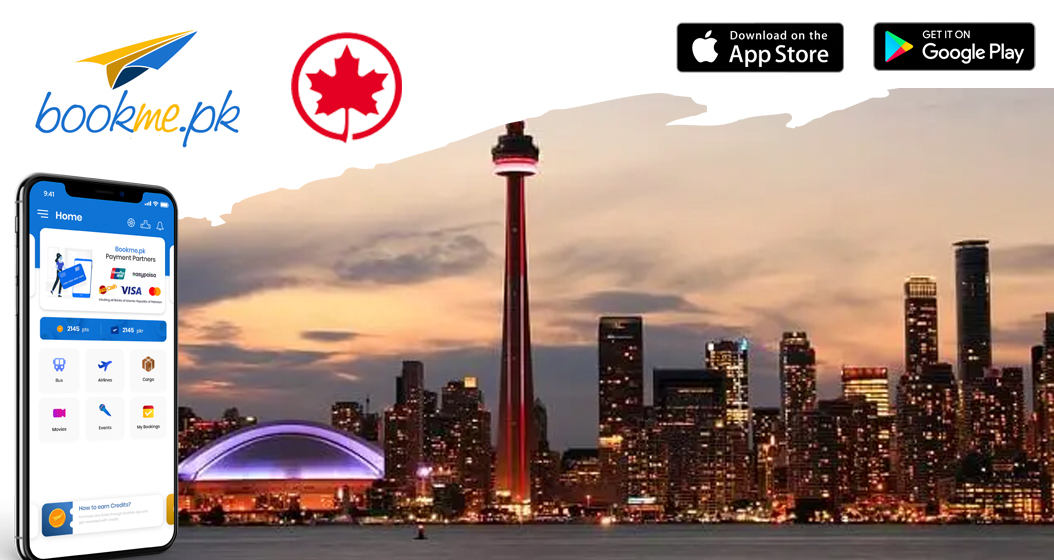 Travel to Canada with BookMe!
Thinking of travelling to Canada? Make sure you're aware of a few important elements.
You can travel to and enter Canada ONLY IF you're a:
Canadian citizen

an immediate family member of a Canadian citizen

travelling for an essential (non-discretionary) purpose - NOT for tourism, recreation or entertainment.

dual Canadian citizen with either a valid Canadian passport or special authorization

permanent resident of Canada

person registered under Canada's Indian Act

Moreover, let's take a look at the requirements to enter Canada. Follow these simple steps!
Step 1: After getting your visa, book your tickets on the BookMe app!
Step 2: Make sure you must have a negative PCR result for COVID-19 from a recognized lab, with the test performed within 96 hours before flight departure. Recognised labs include Chughtai Lab and Shaukat Khanum Lab.
Step 3: When entering Canada, you'll be asked relevant COVID-19 related questions and even if you are fit and healthy, you'll be required to quarantine for 14 days.
Step 4: Travellers entering Canada must provide traveller contact information through either ArriveCAN mobile app or an accessible web-based form or a paper form. The app helps you to provide mandatory information that's required for entry into Canada, aims to reduce your wait time and points of contact at the border, provides the Government of Canada with voluntary updates on your quarantine compliance and the development of any symptoms during the 14 days after arriving in Canada.
Step 5: Travellers will undergo screening by a border official and will have to answer any relevant questions on the spot or during their 14 day quarantine period.
Whether you have symptoms of COVID-19 or not, when you reach Canada you are required to stay in your respective home/hotel for 14 days. Apply for a visa and book your tickets now on the BookMe app! We have weekly affordable deals and offers for your convenience.
Download the app now: https://bookme.pk/u/rSKbM5
Travelling is difficult in 2020 but booking tickets will never be!