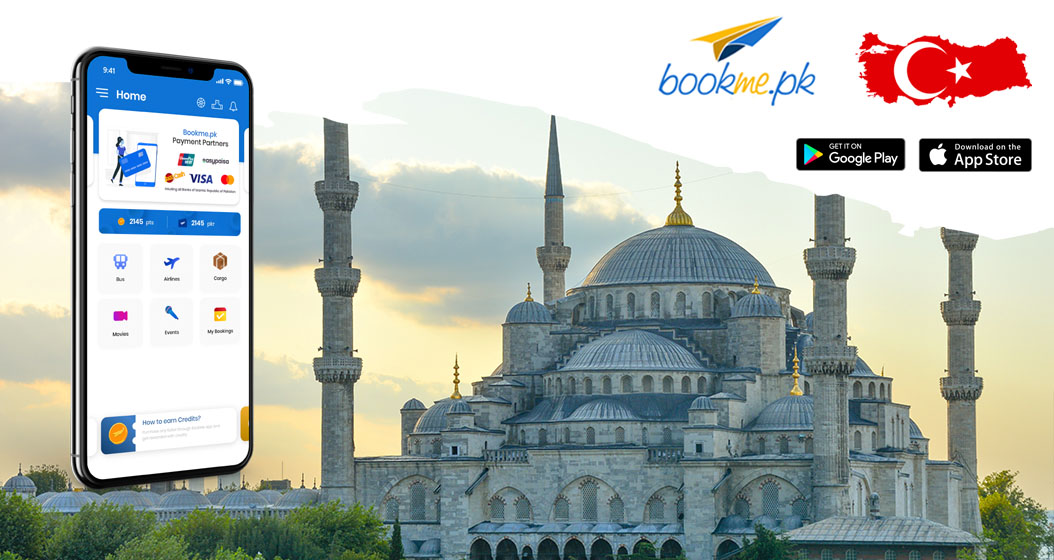 Want to visit Turkey? Bookme makes travelling easier!
Who doesn't want to experience the rich culture and ancient history of Turkey? COVID-19 might have delayed your plans but follow these simple steps now and we promise, it'll be worth the wait!
Step 1: Get a visa! Ordinary passport holders can apply through an eVisa system if they are holders of Schengen, USA, UK, or Ireland visa or residence permit. The eVisa can be applied through Turkey eVisa online. Other ordinary passport holders must apply through an embassy or other consular service offered by Turkey.
Step 2: Wait for their email! If approved, the visa will then be sent to your email address and printed out to be ready to present at the point of entry to Turkey.
Note: The document you receive is valid for Single Entry, and it allows you to stay in Turkey for no more than 30 days in Total per entry.
Step 3: Book your tickets on the BookMe app!
Step 4: Get yourself tested from Chughtai Lab or Shaukat Khanum Lab within 96 hours prior to the flight.
There are no quarantine obligations for visitors arriving in Turkey from other countries. However, if anyone is suspected of carrying COVID-19 will have to undergo a health assessment, and might have to take the PCR COVID-19 test again on arrival.
Download the app now: https://bookme.pk/u/rSKbM5
It's an easy process and like always, BookMe makes it even more convenient for you! Check out our latest deals on the app and book your tickets !