8 Reasons to Go on Solo Trips on Pakistan
Blessed with bountiful resources and breathtaking landscapes, Pakistan is a hospitable and charming country that has drawn in many tourists over the years with its multitude of ethnic groups and fascinating cultures.
Whether you intend to venture into your first solo trip or are an experienced solo traveller, here we have come up with 7 reasons why you must go on a solo trip across Pakistan. It's now even easier to travel across the country with airlines offering cheap flights to Pakistan's major cities, including Lahore, Islamabad, Karachi, Faisalabad and others. Muster up your courage, book your ticket and get ready to embark on the solo travel adventure of a lifetime.
It's studded with undiscovered travel gems
Pakistan offers an abundance of unique destinations that aren't even in the spotlight yet. That may soon change as more and more people discover Pakistan. Stunning destinations like Makra Peak near Naran, Ayubia, Sphinx of Pakistan, Arang Khel, Gorakh Hills and the Deosai area are gaining traction among solo travellers in Pakistan. The Northern region of Pakistan is especially blessed with great attractions; however, anywhere you go, you'll be guaranteed to find hidden gems.
It's considerably affordable
Travelling solo to Pakistan is a great experience and gives you the flexibility to pick out your own travel spots and itinerary. You will also have more opportunities to save money when you travel alone. Some great money saving tips include travelling during the off-peak season when the crowds are thinner. Looking for affordable hotels or opting for a homestay or a backpacking hostel is another great way to save money while travelling solo. Also, consider exploring free attractions such as parks and mosques which generally do not require an entry fee, thereby avoiding busier or more expensive attractions.
Thriving local bazaars
Every city in Pakistan has plenty of local marketplaces and a maze of shops that attract locals and tourists. You can find some excellent handicrafts and specialties in the popular street markets of Lahore. For an exciting shopping experience, head over to the Anarkali Bazar, Liberty Market or Shah Alam Market in Lahore, famous for traditional handicrafts, clothes, footwear, jewellery and other accessories, as well as modern commodities and wholesale items. Raja Bazar, Tench Bhatta, Zainab Market and Empress Market are the other famous local bazaars in Pakistan.
Meet friendly and hospitable people
Pakistan is also known for its cultural diversity and dynamic traditions, food, art and way of life. As a solo traveller you will come across the different traditions and customs that make Pakistan a diverse nation. You will also learn that hospitality is a vital trait in Pakistani culture, and guests are always treated in a warm and friendly manner. It's a mark of great respect and care towards their guests that Pakistanis strive to provide friends and guests with the best treatment possible. Even when you're travelling on your own, you'll find that you'll feel safe and taken care of everywhere you go.
Discover Ancient culture and history
The history buffs who love exploring ancient sites must visit the prehistoric settlements of Harappa and Mohenjo-daro. Harappa is located in Punjab, while Mohenjo-daro is situated near the Indus River in the Sindh province. The ruins of Mohenjo-daro hold great historical importance and have been designated as a UNESCO World Heritage Site for being the largest settlements of the historic Indus Valley Civilisation. Hidden away in Pakistan's remote north-western hills is another culturally beautiful destination, the Kalash Valley, which is surrounded by the Hindu Kush Mountain range. This scenic valley is home to the Kalash people, one of the smallest ethnic minorities in Pakistan. The Kalash tribe is said to have descended from soldiers of the army of Alexander the Great and have many interesting social customs and rituals. The best time to visit the Kalash villages is during the popular festivals of Joshi, Uchao and Choimus.
Scenic Mountains to Inspire You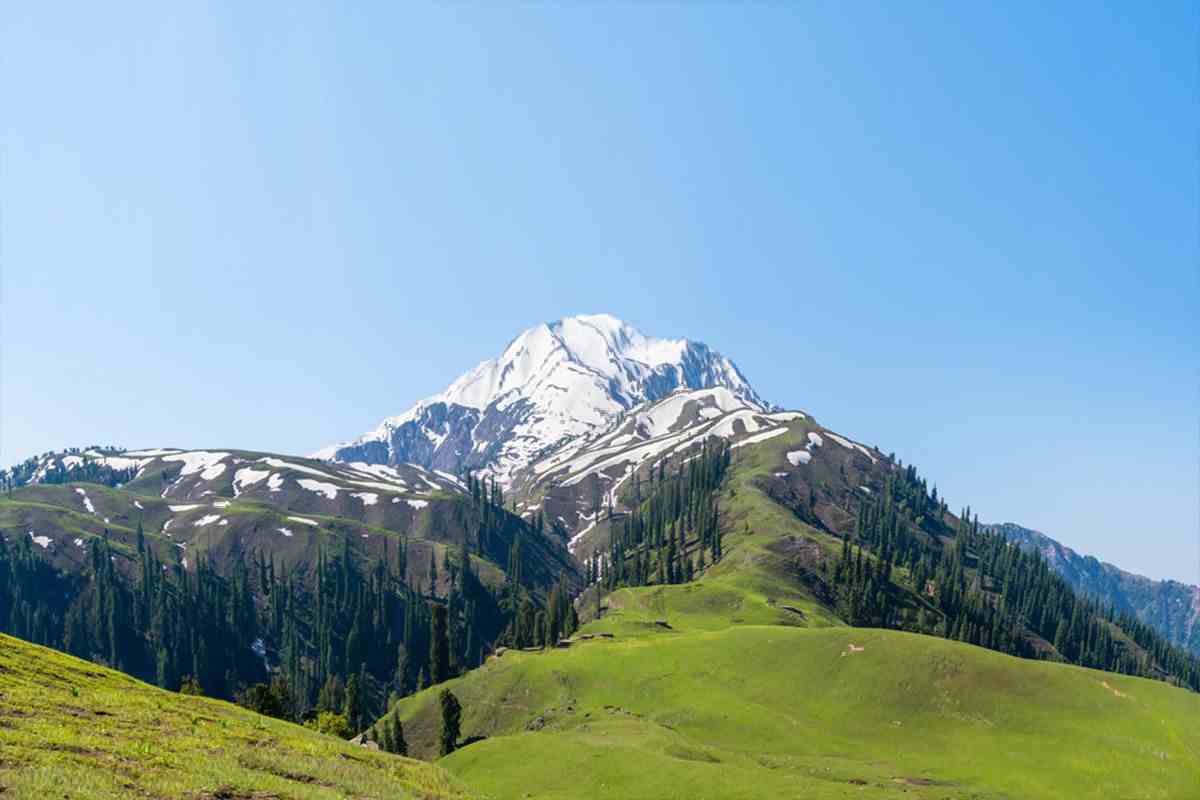 The junction of the three remarkable mountain ranges of the Himalayas, Karakorams and the Hindu Kush have lured adventure seekers and nature lovers from all over the world. The spectacular peaks of Karakoram in the north along the Karakoram Highway make for the perfect road trip. Visitors to the beautiful hill station of Skardu will come across Pakistan's most splendid lakes, including Satpara Lake, Upper Kachura Lake and Lower Kachura Lake.
Gilgit is another hilly area surrounded by elegant snow-capped mountains, lush green meadows and beautiful lakes. The Hunza Valley in the Gilgit region is known for its lakes, orchids, forts and enchanting mountains and is among the most visited regions in Pakistan. Meanwhile you'll have the access to the best hotels in hunza,too.
Unique Sports Culture in Pakistan
If you venture into the northern region of Pakistan, you must witness the Shandur Polo Festival held annually in the Ghizer district of Gilgit-Baltistan in July. Here you will see polo matches at the highest altitude polo field in the world and teams of Gilgit-Baltistan and Chitral districts playing in the tournament under freestyle rules.
Grand Mosques and Forts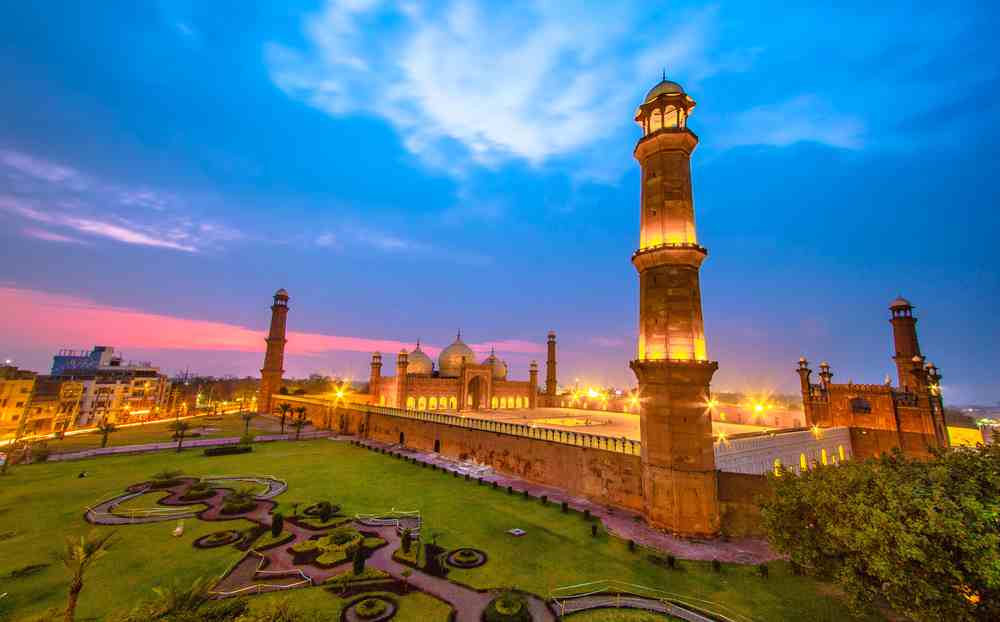 The beauty of Pakistan is not only limited to magnificent natural sceneries; its fascinating mosques and forts blending architectural styles from different cultures are also delightful sights not to be missed.
Faisal Masjid in Islamabad is the iconic symbol in the capital city and the world's fourth-largest mosque. Lahore's famous mosque - Badshahi Masjid, is Pakistan's second largest mosque having a red brick structure, floral outline, and white marble. History buffs can also check out the Khaplu fort, Ramkot fort, Baltit fort and the grand Lahore fort.