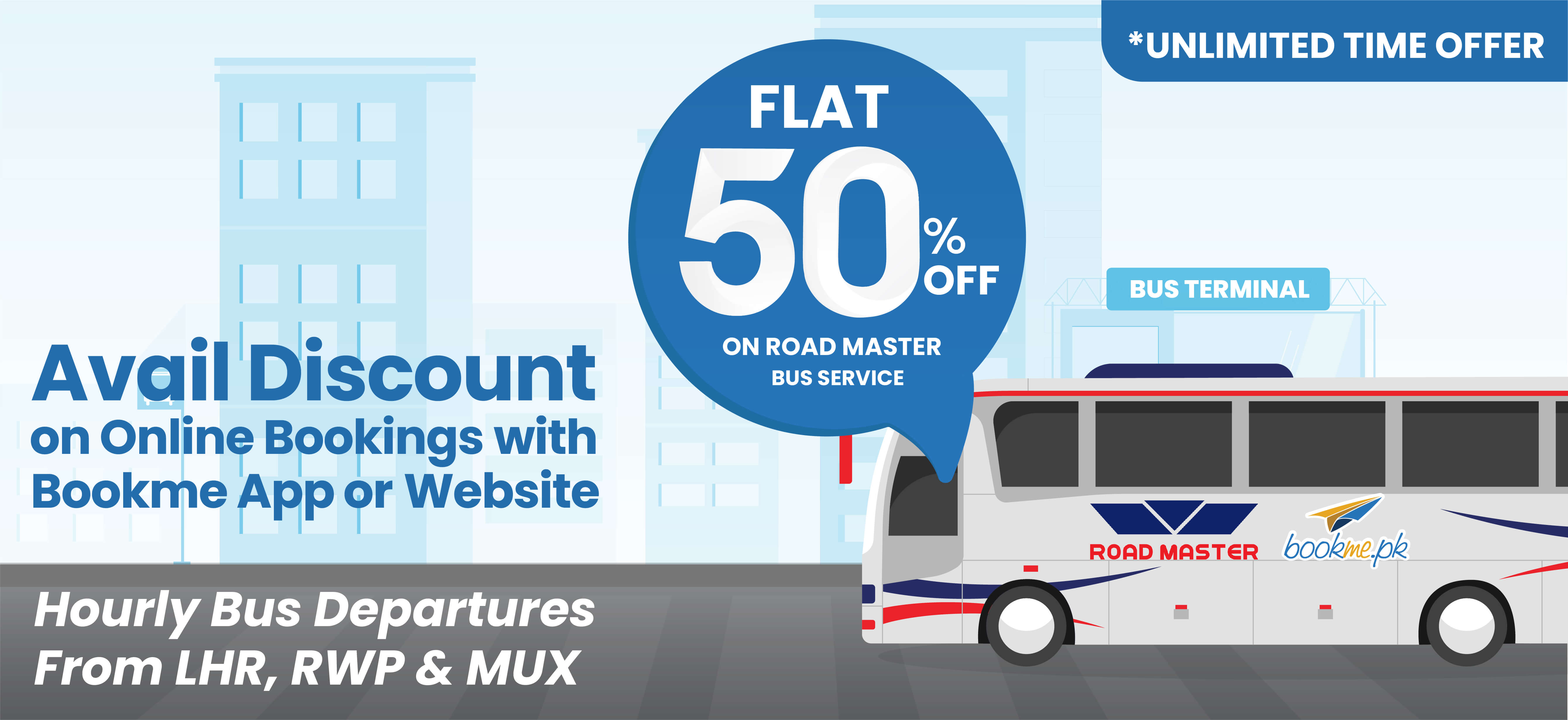 Best Alliance in Bus Transportation Industry - Road Master
Bookme is not only an online ticketing platform but your journey partner too. We always strive to be a helping hand for our customers by providing quality services. Moreover, the discounts and deals we provide are like icing on the cake. Isn't it amazing to get discounts on the fares in these days of costliness?
Keeping our trends alive, Bookme has brought the biggest liaison with unbeatable discounts in the industry of bus transportation. This affiliation is between Bookme and Road Master that aims to provide a memorable and exceptional travelling experience to its customers. We are pleased to announce a 50% Flat Discount on all Road Master bookings through Bookme mobile application and website. This offer is a hot deal and will make your pockets happy while booking your bus tickets online. You will get discount on all the Road Master buses and on all the routes i.e. Lahore to Rawalpindi, Lahore to Multan and Lahore to Islamabad. All the mentioned routes are round trips. Now avail this discount by booking Road Master seats through Bookme mobile app or website.
"Transforming Transportation Industry through Innovation & Digitalization. As a Roadmaster I always had my firm belief that the future of the Bus Industry relies on SMART Bus Terminals i.e. having your Terminal at the palm of your hand in the mobile phone through booking apps." says MD of Road Master, Mr. Faisal Sheikh. Moreover, this company always prioritizes its customers. Finding the mutual interests and the gap in the bus transportation market, Bookme and Road Master have joined hands for exceptional travelling experience.
What do you think about having luxurious travelling at reasonable rates? The main purpose of this liaison is to bring the exceptional travelling experience and amazing booking process on the same ground. As our CEO, Mr Faizan quotes, "Being the leading e-ticketing platform in the industry, we aim to reform intercity transportation in Pakistan and this partnership with Road Master will lead us to achieve that aim."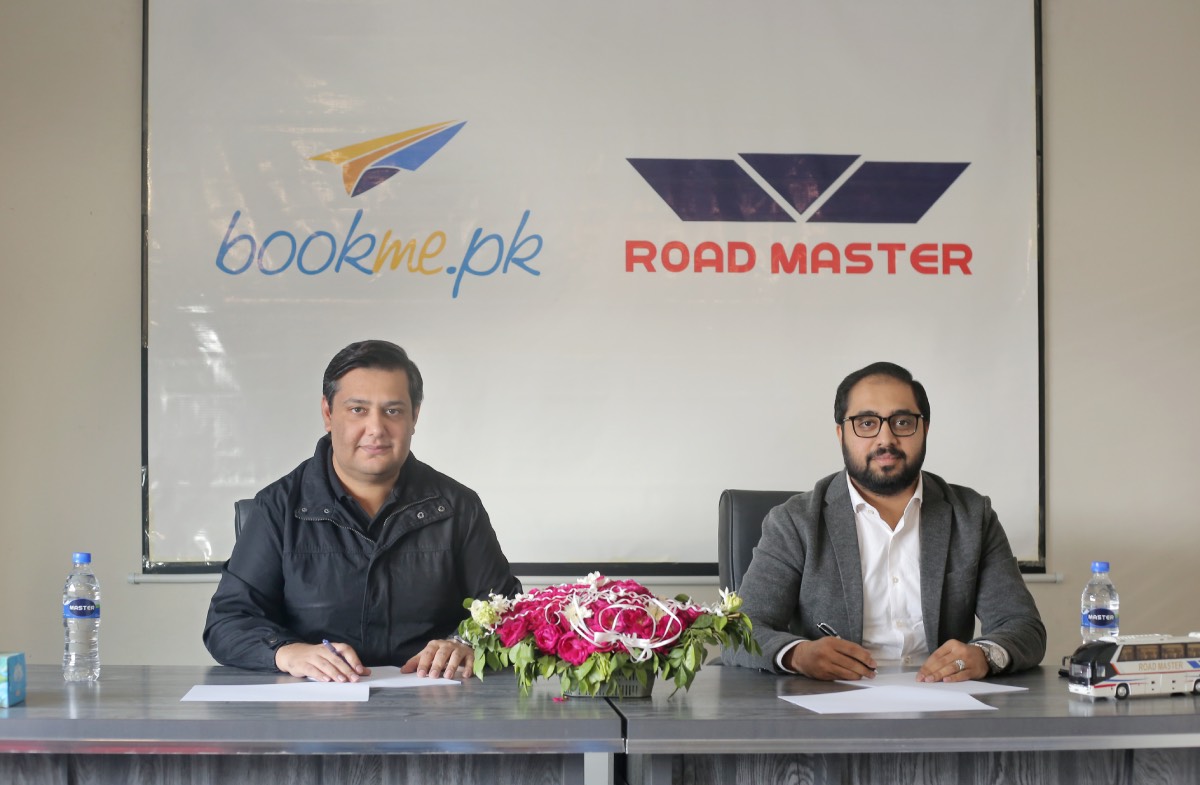 #bus tickets #cheap bus tickets #best ticket prices #bookme discounts #Lahore to rawalpindi bus ticket price #Lahore to Multan bus ticket price #Lahore to islamabad bus ticket price #Bookme discounts