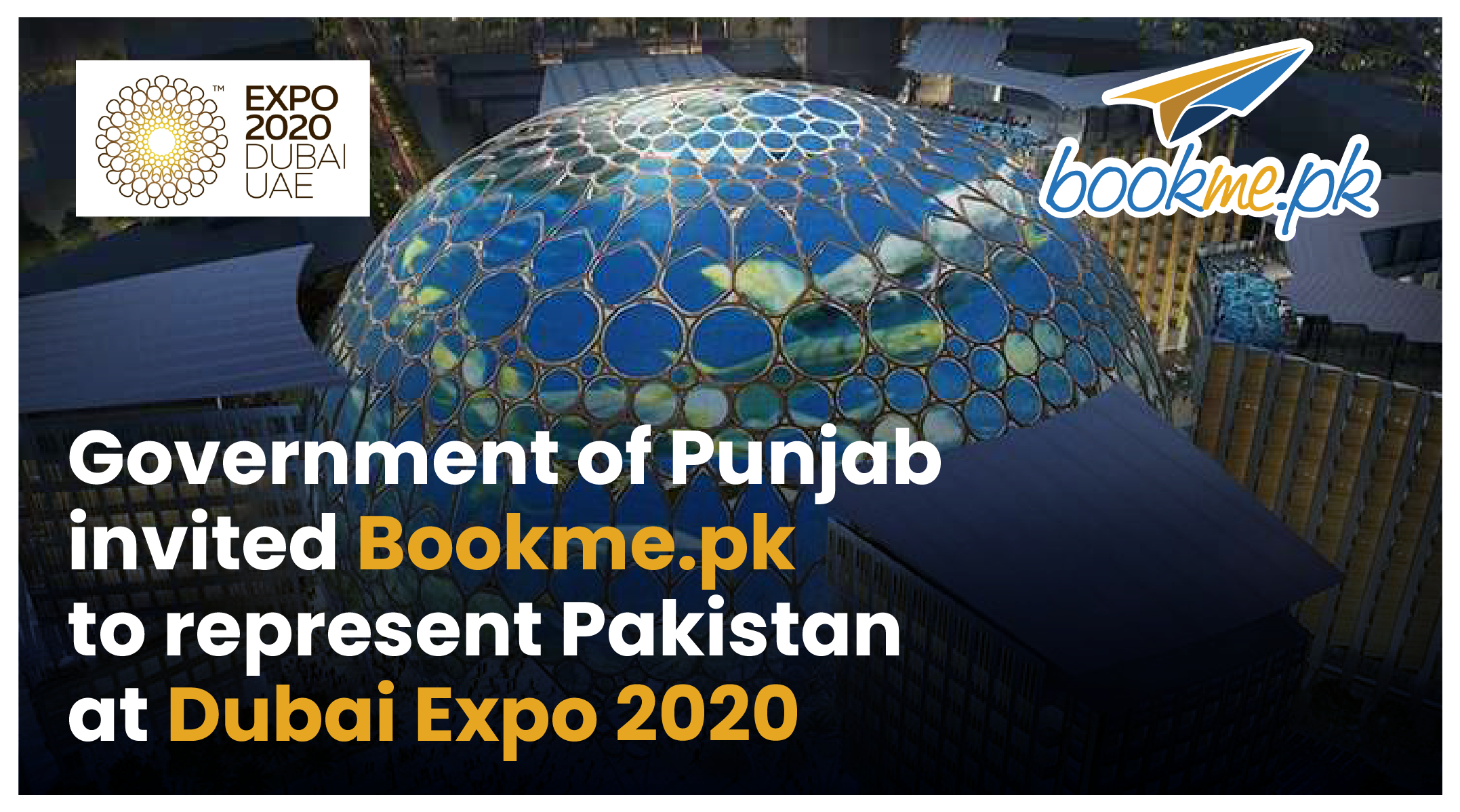 Bookme at Dubai Expo 2020
Dubai Expo 2020
Exhibition 2020 is the most recent version in an emerging trend of World Expos held throughout the world. The World Expo series has been running since around 1851, when the first expo was held in the UK. Now the Dubai Expo is the very first to be held in the Middle East, Africa and South Asia, highlighting the human potential, changing technology and its impacts around the globe.
Pakistan Pavilion Representation at Dubai Expo 2020
Pakistan Pavilion represents most relevant features of Pakistan that elaborate Pakistan's subcontinent history, present and future against a cosmopolitan and worldwide background of intelligence and globalization. It seems like a legendary tale of development that has driven Pakistan to the current day.
Moreover, it showcases Pakistan's advancement and ventures, its valuable regular assets, and accomplishments of ladies and youth through astonishing new media procedures and impactful figures through a large group of gatherings and workshops.
Bookme Represented Pakistan at Dubai Expo 2020
The Punjab government had introduced an online platform, Startup Punjab developed by PITB. The portal aims at bridging the disconnect between Pakistani startups and international stakeholders under the vision of 'Invest in Punjab, Buy from Punjab and Work for Punjab.
Punjab Minister of Higher Education and IT, Raja Yasir Humayun announced that 20 startups have been selected for Dubai Expo 2020 through the PITB developed startup Punjab portal.
Bookme.pk being the leading e-ticketing platform in Pakistan, had marked its presence in Dubai Expo 2020 to be the top in selected 20 startup companies from Punjab. The company had represented Pakistan internationally. Bookme CEO, Mr Faizan had been part of the conference and highlighted the opportunities in making bookings easy which will impact local and international tourism. Bookme has the vision and represented Pakistan with that vision on the global platform. It was a significant milestone that Bookme had dreamt to achieve in its journey. This representation there will give Bookme an added opportunity to contribute towards Pakistan's growth.
#DubaiExpo2020 #GovernmentofPunjab #Bookme #Bookmepk