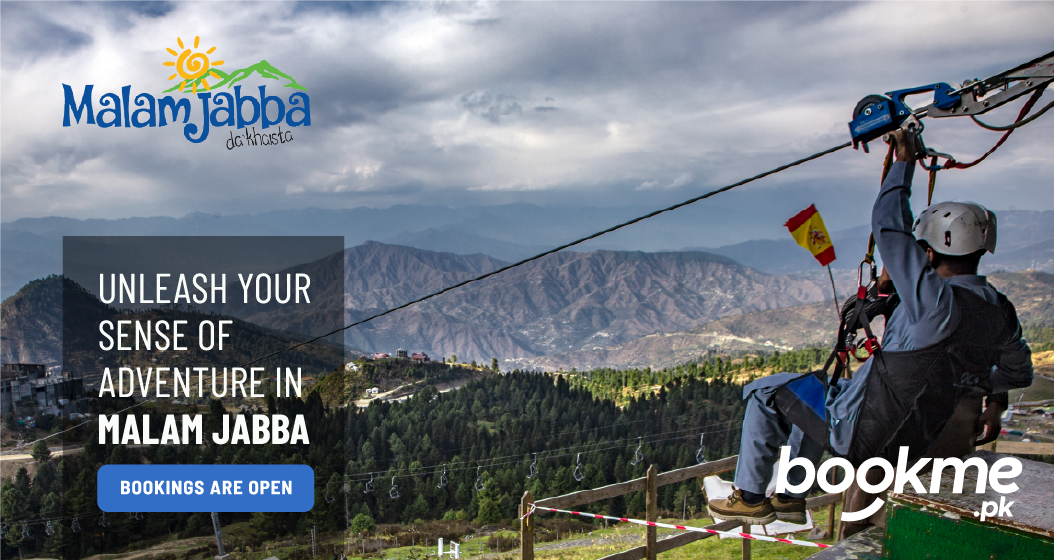 A Doorway to Adventures - Activities at Malam Jabba
Are you planning an escape from your life chores and looking forward to a sanctuary surrounded by mountains with all fun activities?
Now gear up to unleash your adventure spirits. As we have brought amazing recreational activities in partnership with Malam Jabba Ski Resort. Skip the hustle of standing in long queues to wait for your turn. For the first time you can book these activities online through Bookme.pk where you get your tickets in advance and enjoy without any hustle.
You can avail the following activities:

- Chairlift round trip
- Chairlift express (round trip but without getting in the queue)
- Chairlift to the top + zip line + one of either leap of faith or tubie
- Chairlift down (regardless of how you go up)
- Rock climbing for kids
- Leap of faith only
- Jumping castle
- Tubie (one side) only
Get your backpacks ready and Book Now!
Bookme facilitates tourism industry with amazing travel deals.