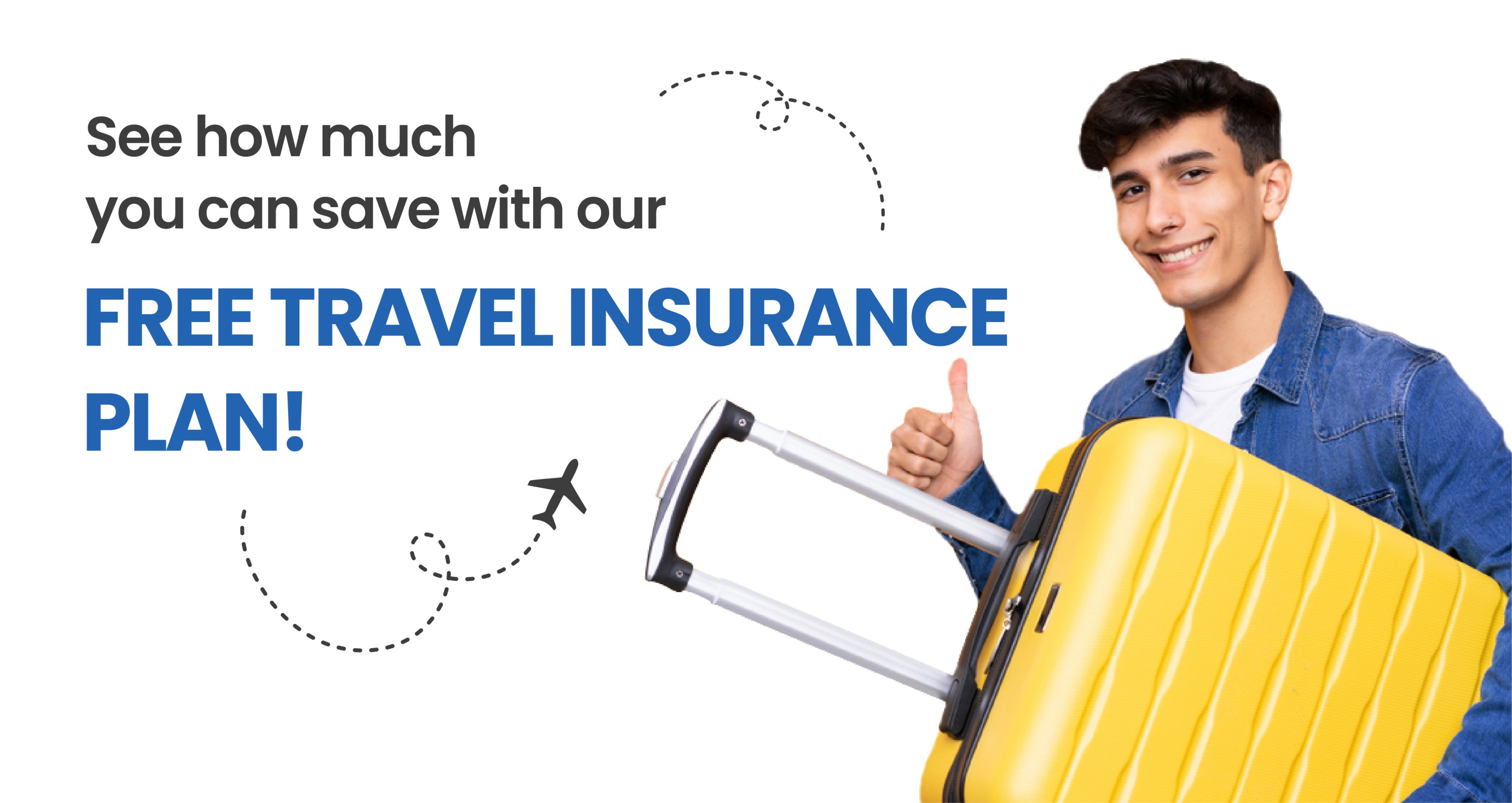 Get FREE Travel Insurance with Bookme.pk
If you are among the people who are generally traveling more than usual, travel protection is a must for you to save yourself from setbacks. For the first time in Pakistan, we are coming with a Free Travel insurance plan for our customers.
At whatever point and any place you are going, we will cover you at unanticipated conditions during your outings through our travel insurance plan.
Travel insurance is currently available for domestic flights only. To avail travel insurance through Bookme.pk, you need to foresee the following steps:
. Go to `Free Insurance` in the `My Booking` section in the Bookme app.
. Click on `Claim Insurance`.
. Fill out the required information to claim your insurance.
. Your insurance will be claimed and the amount will be added to your Bookme wallet accordingly.
Note: Travel Insurance is available only on the domestic flight bookings made through Bookme mobile application.
You will get the coverage against following happenings:
. CNIC Loss
. Flight Delay
. Trip Cancellation
. Loss of checked-in baggage
. Emergency Medical Expense
. Passport Loss (Coming soon)
. Cash Loss (Coming soon)
. Other host of benefits
Read More Details: Bookme Travel Insurance Plan
Wait no more and download Bookme mobile application and make your bookings.
FREE Travel Insurance with Bookme.pk