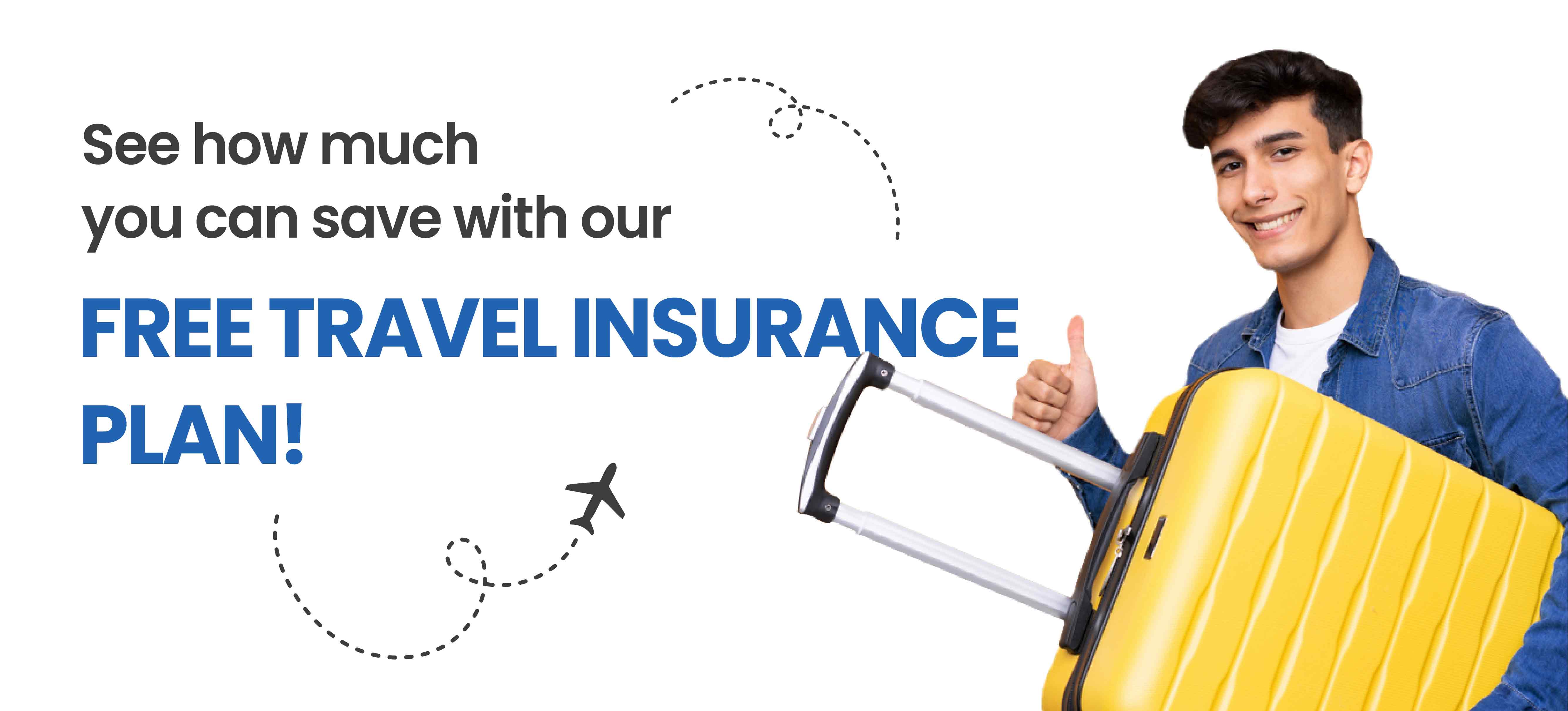 Life is all about having experiences and traveling brings abundance of experiences. Whether it is a business, study or leisure trip, it is always mesmerizing and memorable. If you are amongst those who are always on the go then travel insurance is must for you to save yourself from mishaps. Whenever and wherever you are traveling we have got your back at unforeseen circumstances during your trips.
Why Do You Need Travel Insurance?
Nobody can afford to lose their vacation investment
Medical emergencies overseas can be really expensive
Nobody wants minor mishaps that ruin their trip
Mostly travel insurance is for the safety against mishappenings during traveling so that your trips won't turn into a tragedy. You might have spent your savings for the trip you have planned and anything can happen when you are on the go like theft, luggage lost and passport lost. Isn't it better if you get your trip insured to avoid such strokes of bad luck?
Why Bookme Travel Insurance?
To get a FREE Domestic Travel Insurance plan.
When you know that someone is at your back while you are traveling, trips become more fun and less hectic. Therefore, Bookme.pk has taken the initiative to make your trips secure by providing travel insurance on each booking you make through us. We know how to take care of you and how to provide you the best so that you can enjoy your journey without any stress and agitation. Therefore now you can get free travel insurance for domestic flights and soon will be getting a dedicated insurance plan for international flight bookings, to get you there where you want to, fully secured and insured.
What Does Bookme Travel Insurance Plan Cover?
Before buying any travel insurance plan in Pakistan you should read about the details of the benefits that it is giving you back. Bookme.pk is providing you the insurance against the following happenings:
CNIC Loss
Loss of checked-in baggage
Trip Cancellation
Flight Delay
Cash Loss (Coming soon)
Emergency Medical Expense
Other host of benefits
Note: Mentioned above coverages are applicable during the trip only.
How to Claim Travel Insurance through Bookme.pk?
Look for the option of 'Free Insurance' in 'My Booking' section in Bookme app
Tap on 'Claim Insurance'
Fill out necessary requirements to claim your insurance
Your insurance will be claimed and the amount will be added to your Bookme wallet upon approval