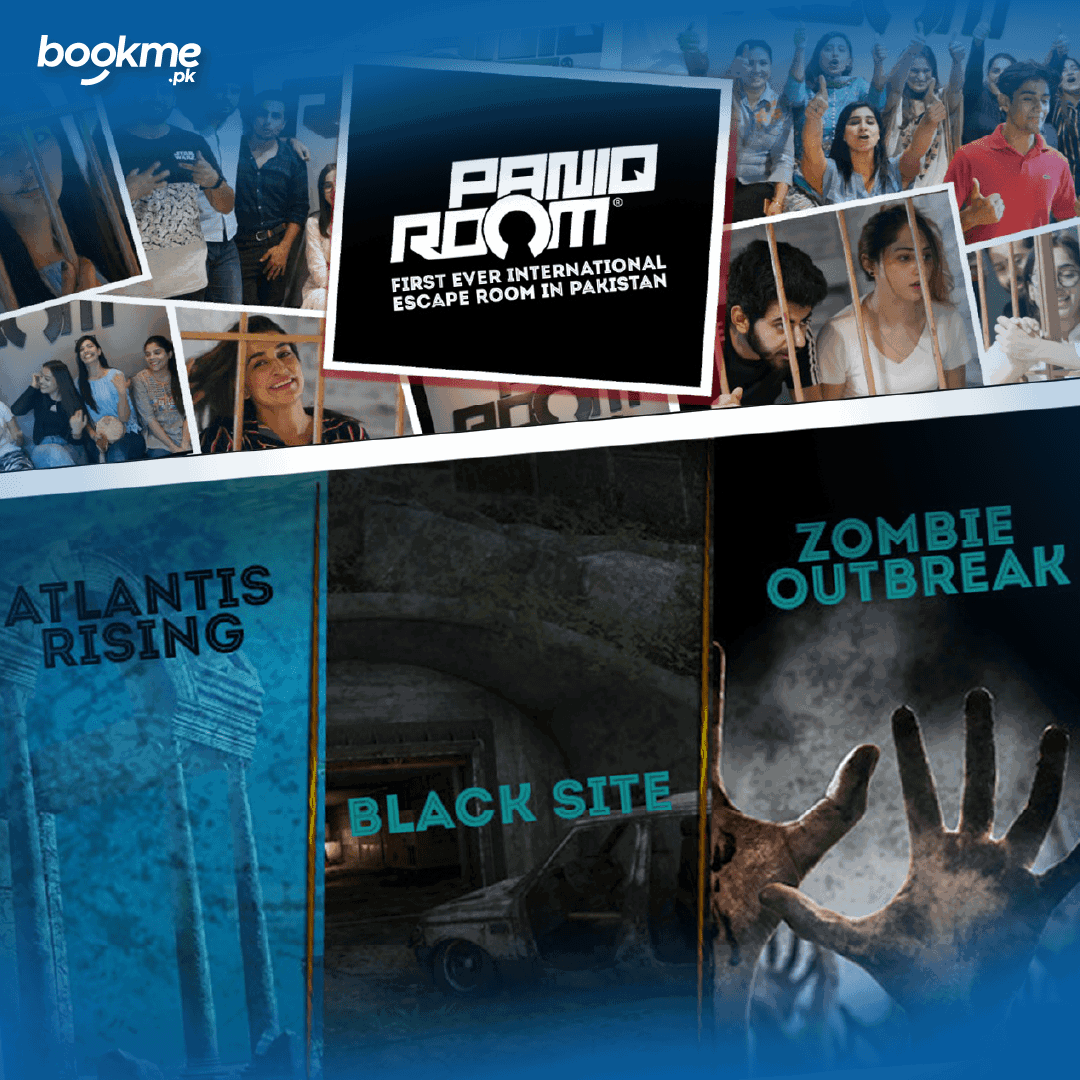 Paniq Rooms Islamabad
LG Floor, Building 25, Bahria Food Street, Theme Park Avenue, Phase 7, Bahria Town, Rawalpindi.,
Event Details
There are 3 Escape Rooms at this location.

Jail Break: You've had years to get ready for this while the lawyers did their thing, but time has run out. The execution chamber is being prepared just for you. You have sixty minutes. Can you escape before they come to lead you to your fate?

Insane Asylum: You are one of the unfortunate patients of Overbrook Insane Asylum. They say it is a place for the mentally ill to rest and heal, but after all the drugs and cruel procedures you are just not sure anymore... The time has come for you to get free of this place and bid these "doctors" and their experiments goodbye for good.

The Red Wire: You and your group are a team of secret service agents. You've received intelligence that a foreign spy has been planning an attack on a site in London. Can you find the enemy's hideout and discover his plan before it's too late?