Search and Book Bus Tickets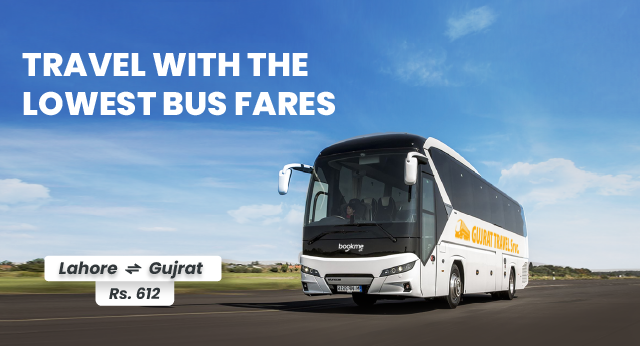 Al Syed Gujrat Travels is a Gujrat based travel service,offering their services since 2021. Now you can book Al Syed Gujrat travel tickets online easily through Bookme.
Lahore to Gujrat & Vice Versa Bus Service
Bookme by joining hands with Al Syed Gujrat Travels makes it easy to travel from Gujrat to Lahore or Lahore to Gujrat in a comfort bus with the ease to travel any time you want as Al Syed Travels are offering bus service every hour from 7 AM till 9PM.
Popular Bus Routes of Al Syed Gujrat Travels
These are our trusted bus partners and we sell their tickets online at our platform
Al Syed Gujrat Travels Bus Terminal Locations